Today on Houzz
HOUZZ TOURS
My Houzz: Boho Flair for a 1920s California Tudor
Margot Hartford
|
July 11, 2014
2
Frumpy furniture gets the boot in favor of eclectic pieces that appeal to the travel-loving homeowner

KID SPACES
Single Design Moves That Can Transform a Child's Room
Becky Dietrich
|
July 11, 2014
1
Your children are unique and special. Why not give them a room to match?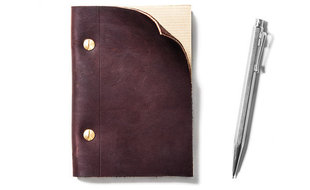 FOLIAGE
Get a Cool Garden Look With Gray and Blue Plants
Annie Thornton
|
July 11, 2014
2
Looking for plants that calm with color in the heat of summer? Look no further than these 14 soothing beauties

GARDEN TOURS
Chickens, Chess and Swimming Star in a Silicon Valley Yard
Hoi Ning Wong
|
July 10, 2014
5
Some fowl play is afoot in these outdoor rooms, but the family members and their many guests have a pretty good time too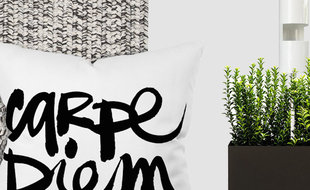 HOUZZ PRODUCT PICKS
Houzz Products: Furnish a Cool Modern Patio
Houzz
|
July 10, 2014
5
Want your outdoor room to be comfy and edgy at the same time? These sleek, chic patio furnishings and accessories can help

HOUZZ TOURS
My Houzz: Eclectic Chic Goes Global in San Francisco
Nanette Wong
|
July 10, 2014
7
Bohemian flair meets Victorian charm in a couple's sunny and compact California home

KITCHENS
What Goes With Granite Counters?
Laura Gaskill
|
July 10, 2014
12
Coordinate your kitchen finishes beautifully by choosing colors that complement granite's natural tones

PLANTING IDEAS
Great Garden Combo: Tropical Beauties for a Sun-Drenched Border
Karen Chapman
|
July 10, 2014
1
These standouts hold up in drought, heat and humidity — and their good looks hold up to scrutiny

DECORATING
Feeling Knotty? Add a Little Rope to Your Decor
Fred Albert
|
July 10, 2014
10
Neutral, natural and often unexpected, rope is an all-purpose accent on land or sea

LOFTS
Houzz Tour: Tying Together a Boston Loft
Becky Harris
|
July 10, 2014
14
Walnut and other elements weave throughout a family's condo, filled with multipurpose spaces and newly maximized views

HOUZZ TOURS
Houzz Tour: Subtle Cape Cod Style in Los Angeles
Fred Albert
|
July 9, 2014
21
Forget geography. It's attitude — and an unerring eye for detail — that gives this California lair an Atlantic ambience

By Category:
By Metro Area: