Today on Houzz
KITCHENS
Dish-Drying Racks That Don't Hog Counter Space
Christine Tusher
|
July 23, 2014
3
Cleverly concealed in cabinets or mounted in or above the sink, these racks cut kitchen cleanup time without creating clutter

LOFTS
Houzz Tour: Asian Elegance With an Industrial Edge
Becky Harris
|
July 23, 2014
4
Once a grocery warehouse, this Denver loft is now stocked with a mix of dramatic, raw and refined pieces

STUDIOS AND WORKSHOPS
A Creative Studio Welcomes Family Projects
Mitchell Parker
|
July 22, 2014
9
Spilled paint won't cause lost tempers in this 450-square-foot addition made for art, music and learning

LOFTS
My Houzz: Ronnie Wood's Old Art Studio Gets a Makeover
Natalie Wain
|
July 22, 2014
12
Check out this contemporary update of a former factory flat that survived World War II bombs and use by a member of The Rolling Stones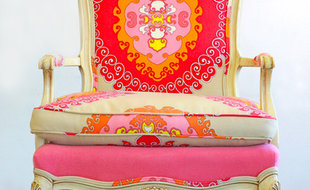 FURNITURE
Old Furniture: Clean, Reupholster or Replace It?
Becky Dietrich
|
July 22, 2014
22
A veteran upholstery cleaner weighs in on the options for found, inherited and thrift store furniture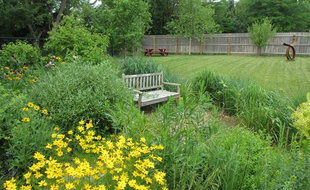 GARDENING
How to Design a Garden That Lasts
Benjamin Vogt
|
July 22, 2014
13
Climates are changing. Wildlife is evolving. Can your garden keep up?

GARDENING
Great Design Plant: Try California Wild Grape for Interest All Year
Debbie Ballentine
|
July 22, 2014
3
Sure, it's stunning in fall. But the spring buds, summer grapes and gnarled winter vines are gorgeous too

FURNITURE
Objects of Desire: Grasshopper-Inspired Lounge Chairs Step Lively
Christine Tusher
|
July 22, 2014
2
A classic 1940s chair and its modern-day interpretations bring a dynamic element along with comfort

ECLECTIC HOMES
Houzz Tour: Personal and Plaid
Mary Jo Bowling
|
July 22, 2014
40
When it comes to interior design, Scot Meacham Wood wears his heart on his tartan sash

OUTDOOR LIVING
Swing Into National Hammock Day
Becky Harris
|
July 22, 2014
19
Only one day to celebrate such a worthy pastime? Pshaw. Start on July 22 and let these photos inspire you to keep on rockin'

FEEL-GOOD HOME
Back Problems? Try Putting Your Feet Up
Karen Egly-Thompson
|
July 21, 2014
20
Consider these alternatives to that one-size-doesn't-fit-all sofa to avoid slumping and spinal stress

TRANSITIONAL HOMES
Houzz Tour: A Sophisticated Row House in the U.S. Capital
Mary Jo Bowling
|
July 21, 2014
9
Nuanced textures and elegant flourishes give a 19th-century home a new attitude

By Category:
By Metro Area: