Today on Houzz
MIDCENTURY STYLE
How to Get Midcentury Modern Style Today
Laura Gaskill
|
July 23, 2014
1
Use the building blocks of midcentury modern design to create a new version for your own life and style

DREAM SPACES
9 Ways to Make Your Home Office Fabulous
Lara Sargent
|
July 23, 2014
7
When your workspace is as unusually beautiful as these, inspiration and motivation are never placed on hold

KITCHENS
Walls Come a-Tumbling Down in a San Francisco Edwardian
Mary Jo Bowling
|
July 23, 2014
6
Fewer barriers mean better circulation, flow and connection in this family home, making it brighter and cheerier

CONTEMPORARY HOMES
Houzz Tour: A London Book Tower House Worth a Browse
Natalie Wain
|
July 23, 2014
7
To fit their mountain of books, these owners went big on scale with a double-height bookcase by the stairs

KITCHENS
Dish-Drying Racks That Don't Hog Counter Space
Christine Tusher
|
July 23, 2014
10
Cleverly concealed in cabinets or mounted in or above the sink, these racks cut kitchen cleanup time without creating clutter

LOFTS
Houzz Tour: Asian Elegance With an Industrial Edge
Becky Harris
|
July 23, 2014
9
Once a grocery warehouse, this Denver loft is now stocked with a mix of dramatic, raw and refined pieces

STUDIOS AND WORKSHOPS
A Creative Studio Welcomes Family Projects
Mitchell Parker
|
July 22, 2014
19
Spilled paint won't cause lost tempers in this 450-square-foot addition made for art, music and learning

LOFTS
My Houzz: Ronnie Wood's Old Art Studio Gets a Makeover
Natalie Wain
|
July 22, 2014
16
Check out this contemporary update of a former factory flat that survived World War II bombs and use by a member of The Rolling Stones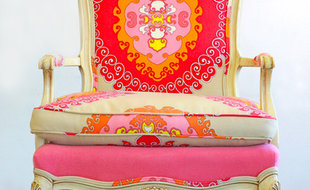 FURNITURE
Old Furniture: Clean, Reupholster or Replace It?
Becky Dietrich
|
July 22, 2014
44
A veteran upholstery cleaner weighs in on the options for found, inherited and thrift store furniture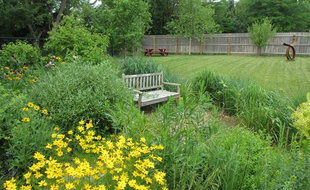 GARDENING
How to Design a Garden That Lasts
Benjamin Vogt
|
July 22, 2014
27
Climates are changing. Wildlife is evolving. Can your garden keep up?

GARDENING
Great Design Plant: Try California Wild Grape for Interest All Year
Debbie Ballentine
|
July 22, 2014
8
Sure, it's stunning in fall. But the spring buds, summer grapes and gnarled winter vines are gorgeous too

By Category:
By Metro Area: