Guest Picks: Ring in the New Year with a Few Good (Decor) Books
With the holiday hustle behind us, we can put our feet up and relax a little — finally. Spend a little "me" time with these great decor books. Who knows, you might get some good ideas and have a completely different house when the next holiday rolls around.
— Donna from A Perfect Gray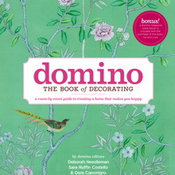 Domino: The Book of Decorating
$25.60
This is the awesomeness that was Domino Magazine in a book. What could be better?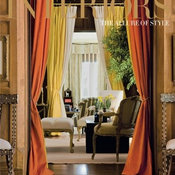 $55.00
This one has awesome interiors by that over-the-top "Million Dollar Decorator."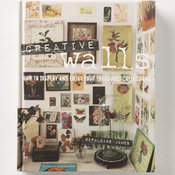 Creative Walls: How to Display and Enjoy Your Treasured Collections
$29.95
Art walls are just the thing right now. Check out this book for lots of great ideas for displaying and hanging anything.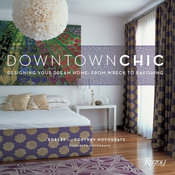 $45.00
This book is full of edgy and fun interiors from that Novogratz team that knows no limits.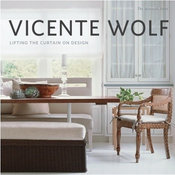 Lifting the Curtain on Design
$50.00
Peek into the world of Wolf and learn his design principles in this book.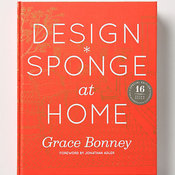 Design*Sponge At Home Exclusive Edition
$35.00
This book is packed with DIY how-to guides and home tours.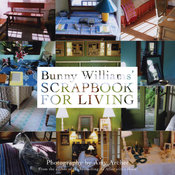 Bunny Williams' Scrapbook for Living
$60.00
In this book, the well-loved designer Bunny Williams explains how to add personal touches and flair to your home.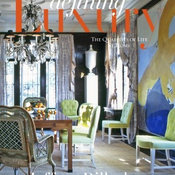 $65.00
This is a fantastic inspirational book full of beautiful rooms.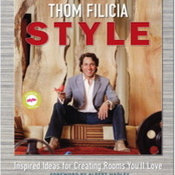 $28.00
Thom Filicia is full of personality and style — you can feel both on these pages.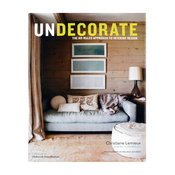 Undecorate by Christiane Lemieux
$40.00
This one teaches you to look at objects and art in a new way so that you can "undecorate."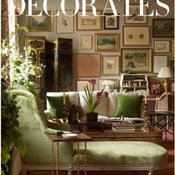 Charlotte Moss Decorates: The Art of Creating Elegant and Inspired Rooms
$31.50
This book is full of classically beautiful interiors.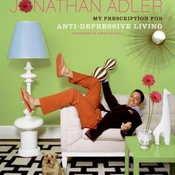 My Prescription for Anti-Depressive Living by Jonathan Adler
$34.99
Jonathan Adler's My Prescription for Anti-Depressive Living says it all in the title. Adler-ize your space, and make it fun, fun, fun!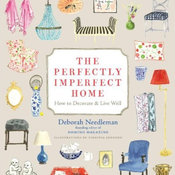 The Perfectly Imperfect Home: How to Decorate and Live Well
$17.64
The founding editor-in-chief of Domino magazine, Deborah Needleman, helps us achieve stylish, relaxed comfort.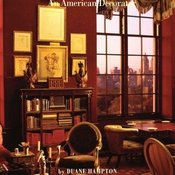 Mark Hampton: An American Decorator
$60.00
This one is a comprehensive look at the work of one of America's most beloved designers, Mark Hampton.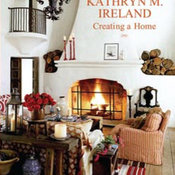 $40.00
These rich and layered English-style interiors are a treat for the eyes.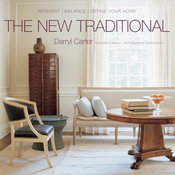 The New Traditional by Darryl Carter
$45.00
This one shows restrained yet classic interiors, both elegant and mixed. Carter does it so well.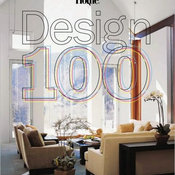 Metropolitan Home Design 100: the Last Word on Modern Interiors
$16.45
This book has all the wonderful modern interiors you could wish for.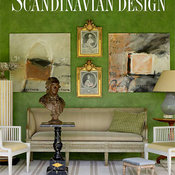 Lars Bolander's Scandinavian Design
$40.00
When you're craving natural materials, a restrained hand and rooms filled with light, this book is the one for you.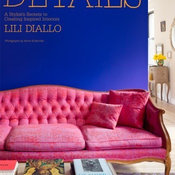 $40.00
Get expert tips from an interior stylist on using your own items to re-create your space.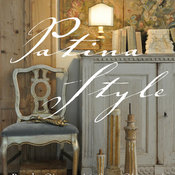 Patina Style by Brooke and Steve Giannetti
$35.00
The name says it all; the Giannetti's use beautifully aged objects and furnishings to create warm and inviting interiors.Next: More books to consider