Guest Picks: Wild About Robots
Have you noticed the robot invasion? They suddenly seem to be everywhere in home accessories and decor ideas. If your children love robots, they're ideal for kids' rooms, but I've included some robot-themed items here that may also appeal to the young at heart.
— Rachel from Fresh Design Blog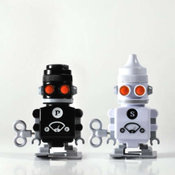 GBP 10.99
This little pair would create a talking point at my dining table.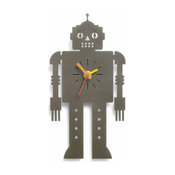 $46.08
Robots even make fun wall clocks.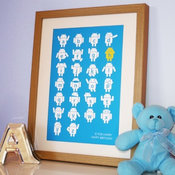 Robot Alphabet Personalised Print
$34.93
I like this A-to-Z robot print. They look like a happy band.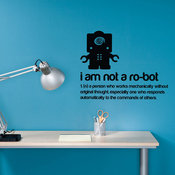 I Am Not a Robot Wall Sticker
GBP 36.86
This wall sticker is apt for my office.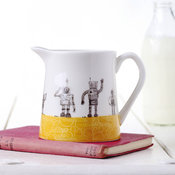 Robot Earthenware Milk Jug
$31.83
I love this handmade earthenware jug, especially the '50s-style robot illustrations.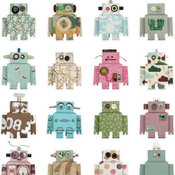 EUR 135.00
Who knew robot wallpaper could be so appealing? This band of friendly looking robots mixes old print designs with modern technology in a really fun wallpaper design.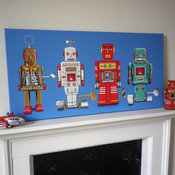 $159.19
I love the colors and vibrancy of this canvas print.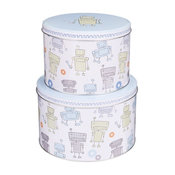 Robots and Rivets Cake Tins
GBP 12.00
I'm always in need of more storage tins. This set will be great for cakes, as well as other items.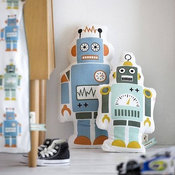 $48.59
Children will like these cushions shaped like robots. They're cuddly and decorative.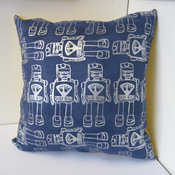 GBP 50.00
I like the shiny silver vinyl highlights on this cushion design. It is slightly more subtle than some robot pieces.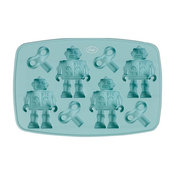 Robots and Rivets Ice Cube Tray
GBP 8.00
Ice cube robots? Yes, please!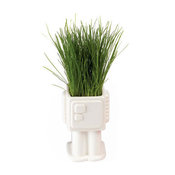 This isn't quite a topiary, but it is a fun piece to have on the kitchen windowsill. I'd definitely use it for herbs.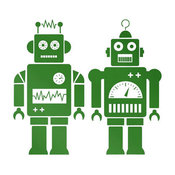 GBP 29.90
This is a lovely Ferm Living robot wall sticker.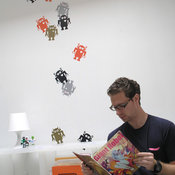 GBP 20.00
These decals are perfect for creating your own unique robot-themed wall design.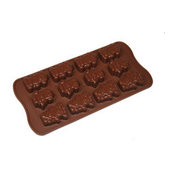 $7.92
I love creating homemade chocolate, and this robot mold will be great for making unusually shaped chocolates.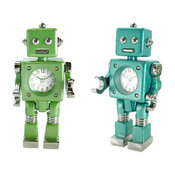 $25.99
These mini robot clocks are the perfect size for a desk.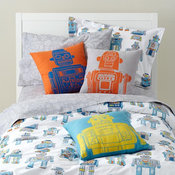 $14.00
Children who can't get enough of all things robot related would love all of these bedroom accessories.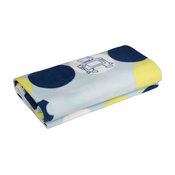 Robots and Rivets Throw, Multi
GBP 20.00
This robot throw would be great for a child's room.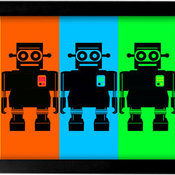 Colorful Robot Framed Print
GBP 7.50
This is a bit psychedelic, but eye-catching nonetheless! Plus, the colors can be toned down to your requirements.More: Robot Love