Guest Picks: Pucci-Inspired Decor
A gorgeous book about the famous Italian fashion house Pucci inspires a colorful decor with vivid pastel hues, swirling waves and an irreverent
je ne sais quoi.
— Isabelle from Pink Lemonade Design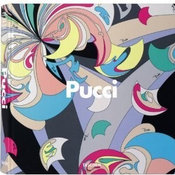 $129.72
This gorgeous book by Taschen is on my wishlist. It would look dreamy on my coffee table.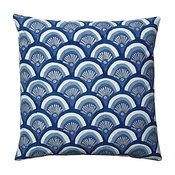 $88.00
These sweet swirls of blue will remind you of the sea.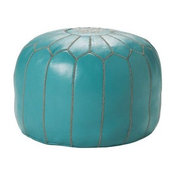 Turquoise Moroccan Leather Pouf
$450.00
Why not lounge about in style on this great pouf?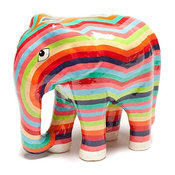 Hand-Painted Rajasthani Striped Elephant
$95.00
A unique, bright accent of papier-mache, this one-of-a-kind elephant would add a touch of whimsy to any room.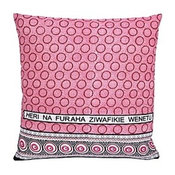 Zanzibari Kanga Cloth Pillow, Pink Dots
$175.00
Vibrant textiles from Kenya will add just the right amount of pop to a sofa or chair.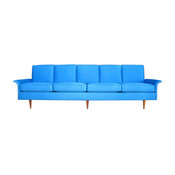 Milo Baughman for Thayer Coggin
Add a punch of bold color to any room with this wonderful statement piece.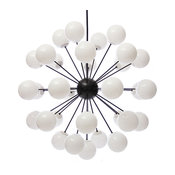 Massive Starburst Ceiling Fixture
Nothing is better than having a vintage lamp to illuminate your world.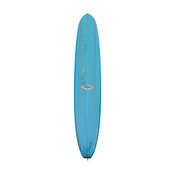 Surf's up on this board that could serve as a fun decorative piece in a flash.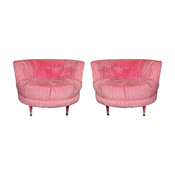 Pair of 60's Mod Pinwheel Chairs
This dreamy pink pair is perfect for sipping martinis in a vintage Pucci number, don't you think?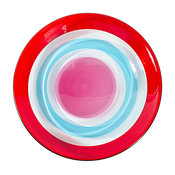 Bullseye Red, White and Blue Hand Blown Glass Charger
This plate would look great in a kitchen or next to a stack of fashionable coffee table books.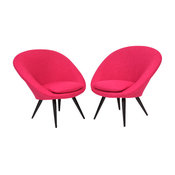 Tickled Pink Italian Lounge Chairs
Here's another dreamy pink pair. This one would be perfect in a home office.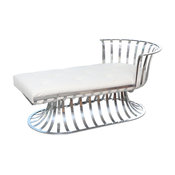 Polished Aluminum Chaise Lounge
Imagine yourself lounging on this piece with a vintage romance novel, a strawberry daiquiri and large sunglasses while listening to Sinatra. Can you see it?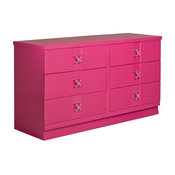 Bright Pink Lacquered Six Drawer Commode
This sizzling hot pink drawer is drool worthy. Period.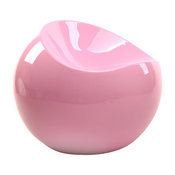 Ball Chair Pouf, Glossy Version, Exclusivity Pastel Pink
GBP 141.00
This glossy pouf will look absolutely fabulous on an outdoor patio or in any groovy room of the house.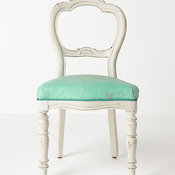 $980.00
This pastel covered chair will add that touch of French class to any sitting arrangement.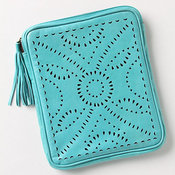 $198.00
Carry your iPad in this stunning case that will add pizzazz to your wardrobe and office.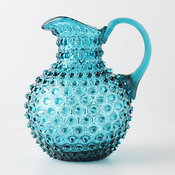 $78.00
A water pitcher this lovely will be perfect for serving water or lemonade in great style.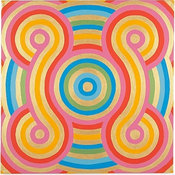 "Golden Sacred, 2" by J. Macon
$425.00
This painting with its gorgeous geometric form and gold paint will add a punch of color to any room.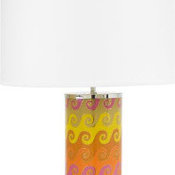 Large Carnaby Waves Lamp, Pink
$295.00
This Jonathan Adler wave lamp is sure to make a splash!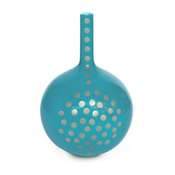 Selene Bud Vase in Santorini
$68.00
This is another Adler piece that will add a punch to any desk or bookcase.Next: The Rachel Zoe Project is Back