Guest Picks: Tiptoe Through the Lavender
Lavender, lilac, orchid, amethyst — these soft purple colors have recently been popping up in cutting-edge design projects all over the world. The key to keeping this color fresh is to use restraint and inject lots of white and other neutrals. I am currently working on a beach house project with a client who loves purple. We are incorporating dusty lavender, silvery blue, white and sand colors. Adding lavender-scented products and fresh flowers are also pretty ways to bring this charming color into the home.
— Mary Ann from
classic•casual•home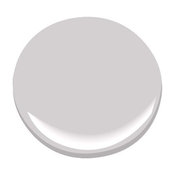 Here's a fresh idea: Paint just the ceiling or the back of your bookcase this soothing Violet Pearl color.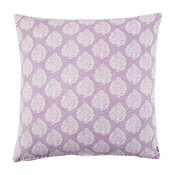 John Robshaw Mali Lavender Pillow
$200.00
This lavender John Robshaw Mali pillow features a hand-printed paisley pattern.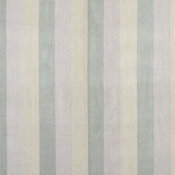 Huron Stripe Fabric, Lilac
This is a beautiful heavy, woven linen fabric. I'm using it on the dining chair seats in my client's home.
Slipcovered Slope Arm Dining Armchair
$395.00
At the heads of the table sit two of these chairs. I'm getting customized lumbar pillows in the same fabric as the dining chair seats to match.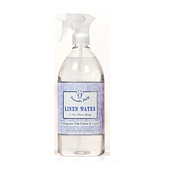 Le Blanc Lavender Linen Water
$24.99
Here is a little luxury: Spray your bed linens, curtains, towels and pillows with lavender-scented linen water.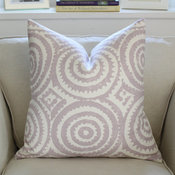 Designers Guild Corales Pillow Cover, Lilac by Pink & Piper
$75.00
This linen pillow cover is made with Designers Guild's Corales fabric. The pattern is happy and elegant.
19th C. Vintage Mercury Glass Short Table Lamp
$165.00
The silvery finish on this mercury glass lamp looks pretty paired with shades of lilac.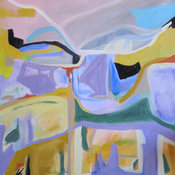 'Luberón' Original Abstract Landscape by Kerry Steelef Fne Art
$350.00
This original acrylic abstract by Kerry Steele is titled "Luberón," after the mountainous, lavender-growing area in France. Many landscapes with sunsets and water views incorporate shades of lavender.
$249.00
Peaceful shades of orchid would look refreshing on white. Imagine the shade paired with this sofa and cashmere throw combo.
Garment-dyed Linen Duvet Cover, Lilac
$229.00
I bought this set for my client's bedroom, and it will be paired with crisp white sheets.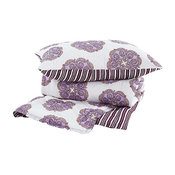 John Robshaw Charana Quilts & Shams
$80.00
These John Robshaw Charana quilts and shams are printed on a soft off-white cotton voile.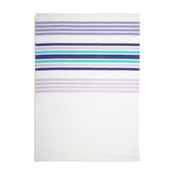 Lavender Hem-stripe Towel
$6.95
How about bringing a bit of lavender into you kitchen with these dish towels?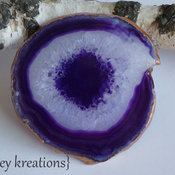 Agate Coasters, Royal Purple Eggplant by Kirahley Kreations
This agate coaster set has a natural beauty.
Stonewashed Belgian Linen Hemstitch Dinner Napkins, Lilac
$40.00
These washed linen napkins have an understated elegance. They will look pretty with white dishes.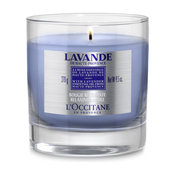 $35.00
Lavender essential oil gives this scented candle a relaxing aroma.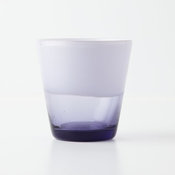 Milk-dipped Tumbler, Purple Motif
$14.00
Here is a charming little jewel of a glass.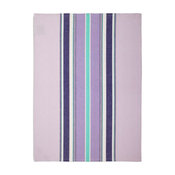 Lavender Medium-Striped Kitchen Towel
$6.95
These coordinating dish towels are large and 100 percent cotton.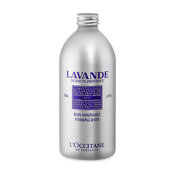 $8.00
Treat yourself with this lavender foaming bath soap — it's my favorite bath product. You will feel refreshed and pampered.