Guest Picks: Farmhouse Chic
I dream of owning a rustic, country farmhouse one day. A place with wide open fields and four distinct seasons. It would have rough-hewn wood floors, a timbered ceiling and bright airy rooms. I'd furnish it with items that aren't too precious so that everyone feels comfortable putting their feet up. Below are 20 items I could easily fill the rooms with.
— Emma from The Marion House Book
Salvaged Wood X-base Extension Table
$2,595.00
The basis of any good farmhouse is a harvest table, something big and hearty.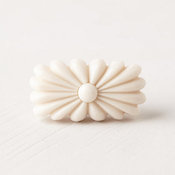 Hand-carved Gardenia Knob, Ivory
$10.00
These gardenia knobs would bring a farmhouse kitchen to life. I can imagine them on painted blue cabinets.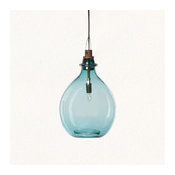 $498.00
I'd put a couple of these over my dining room table. They are reminiscent of glass demijohns.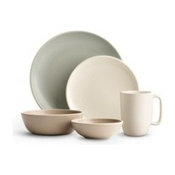 Spring Full Dinnerware Set, Coupe Line
$135.00
I'd love to eat off of these plates for every meal. They're both casual and elegant.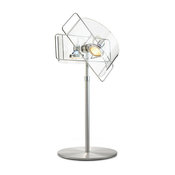 Gloss 27 Table Lamp - Pablo Designs
These aqua pillows add a serene touch and would work well with a oyster linen sofa.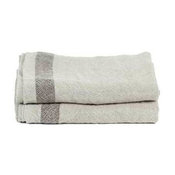 Linen Day Blanket, Natural/Chocolate Stripe
$225.00
These rough linens would look right at home on some rustic wood or wrought iron beds.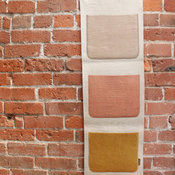 $58.00
This is perfect for collecting mail, car keys and dog leashes in an entryway.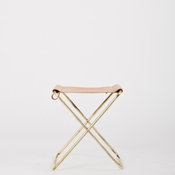 Folding Brass Stool 1.0 for Kate Sylvester, Blush
$224.24
A couple of these around the fireplace make excellent extra seating or places to stow a few magazines.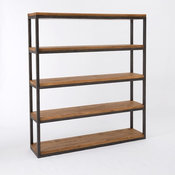 $2,199.00
Open shelving is perfect for stacks of books, magazines and personal objects. This belongs in a big farmhouse with high ceilings.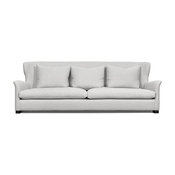 Tailored but with an air of casualness, this sofa would be ideal in a farmhouse.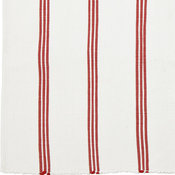 $35.90
Classic red stripes are reminiscent of French farmhouse linens. This rug would work by a kitchen sink or back door.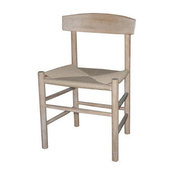 Side Chair with Woven Seat
$384.00
Simple but beautifully designed, these wood chairs with wicker seats would work well around a harvest table.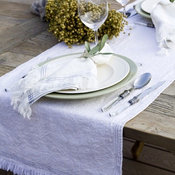 A rustic outdoor table gets a pretty makeover with a striped table runner.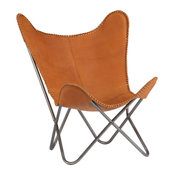 1938 Leather Butterfly Chair
$399.00
These leather butterfly chairs suit so many styles. They'd definitely work in a rustic living room by a stack of wood and a fireplace.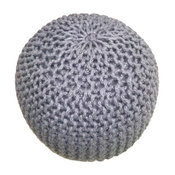 Threshold Upstate Pouf, Tan
$49.99
A knitted pouf is a great way to add a bit of texture to a home and makes great extra seating in a pinch.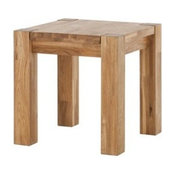 CAD 199.00
This heavy wood side table fits the bill. I love its chunky legs and rustic look.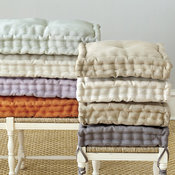 Suzanne Kasler Signature 13oz Linen Farmhouse Cushion
$199.00
I love these plump square cushions. They add a bit of comfort and luxury to wood chairs.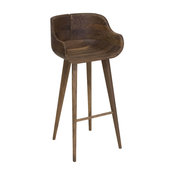 Farmhouse living is all about gathering friends. A few of these counter stools in the kitchen would be comfortable to sit in.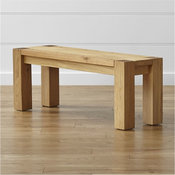 Big Sur Natural 48" Bench
This rustic wood bench would work wonders in an entryway. Stack some baskets underneath, and you are ready to go (or at least to receive visitors).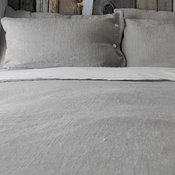 Orkney Natural Duvet Cover
$250.00
These rough linen sheets in a soft French gray would be my idea of heaven to fall asleep in.Next: How to Outfit a Classic Farmhouse