Guest Picks: A Macaron Inspired Décor
Cute-as-can-be tasty macarons capture the whimsy and elegance of Paris. They also inspired this soft, pastel-hued ideabook, so your home can look just as delicious and pretty.
— Isabelle From Pink Lemonade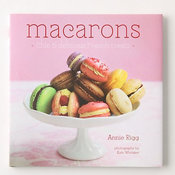 $15.95
Is there anything as delicious looking as a creamy, pastel French macaron?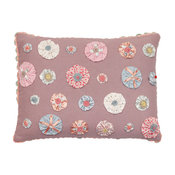 $40.00
This lovely pillow looks as though it's entirely covered in macarons. It would be perfect for a young girl's bedroom or playroom.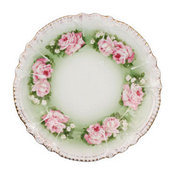 $75.00
How about serving decadent pastries on this gorgeous rose-covered plate?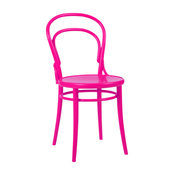 $150.00
This hot pink chair will add a punch of fashionable color to any room!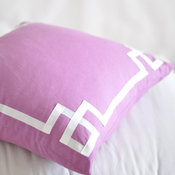 Contemporary Decorative Pillows
$50.00
This sorbet colored pillow would be a sweet addition to an all-white couch or banquette. The white design is classic and pretty.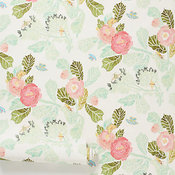 Watercolor Peony Wallpaper
$148.00
This wallpaper is simply stunning. Perfect for a powder room, a bedroom or hallway, this peony wallpaper will infuse any room with a pretty touch of spring.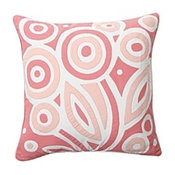 This pink cushion will remind you of candy and sweets. Perfect for a young girl's room, in a den or on your chaise longue.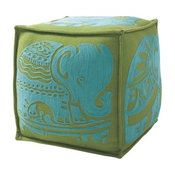 Elephant Pouf - Leaf/Turquoise
$259.00
A charming conversation piece in drool-worthy tones, this pouf will be popular with children, young and old.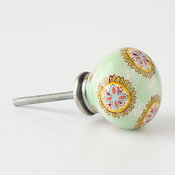 $12.00
This pretty knob with delicate Turkish medallions would look lovely on a pastel chest of drawers.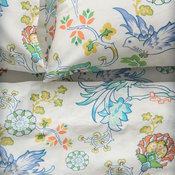 Sunbird Sheet Set - Anthropologie.com
$48.00
Enjoy the sweetest dreams in the company of pretty birds in this gorgeous bedding.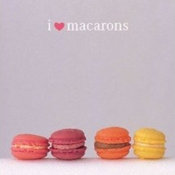 I Love Macarons Paperback
$9.79
A renowned pastry chef shows us how to make these beautiful & delicious creations at home with pretty illustrations.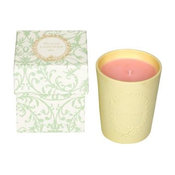 Caprice Perfumed Candle by Ladurée
EUR 38.00
Ladurée is world famous for its tasty macarons, so their Caprice rose scented candle will remind you of the delicious treats hours after you've devoured them.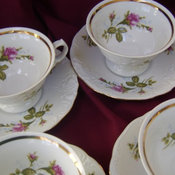 Vintage Moss Rose Tea Cups and Saucers by Paperdoll43
$40.00
Here is a vintage set of tea cups to accompany your favorite treat.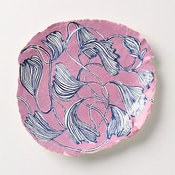 $498.00
This gorgeous decorative plate was made by a South African artist and would look simply amazing on a dining room wall.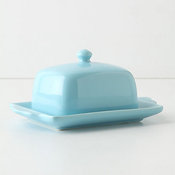 Tea and Toast Butter Dish, Blue
$12.00
Perfect for buttering up your breakfast companion, this soft blue dish is sure to make your mornings a hit.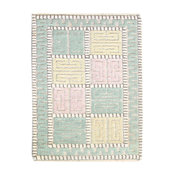 Vintage Swedish Rug "Ursula" Design By Marta Maas-Fjetterstrom
This gorgeous vintage rug reminds me of a box of macarons and would look stunning in any room.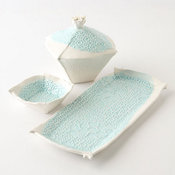 $24.00
This gorgeous vanity topper will help store your perfume bottles and cosmetics beautifully.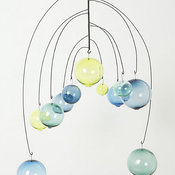 $798.00
A lovely mobile will bring a smile to your face when the rays of sunshine hit the pretty colors.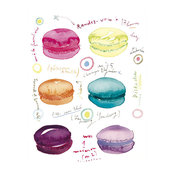 French Macarons Print Tea Time Rendezvous By lucileskitchen
$38.00
Why not add a macaron watercolor print to your kitchen wall to add a bit of French flair? Its vibrant colors will make you hungry for treats.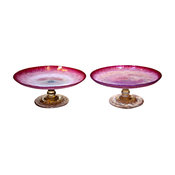 Pair Tiffany Pastel Art Glass Compotes
This pair of glass compotes reminds me of two giant French pastries and would be a dream in any room.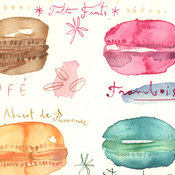 French macarons original watercolor painting by lucileskitchen
$65.00
This Tutti Fruti original watercolor painting is lovely. I would just love to have one in my home. Its fresh colors are drool worthy.Next: From the Runways Home: Pastels Spring Back