Guest Picks: Gilded Details
I was inspired this month to gather some gilded items for holiday dinner celebrations or year-round home decoration. Golden details, whether on a rim of a stemless wineglass or in the form of a full-on gold poof, add chic pizzazz to your decor.
— Jaime from La Vie J'aime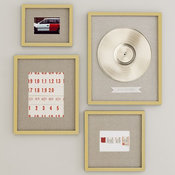 Gallery in a Box Frame Set, Gold Leaf, Set of 4
$129.00
These golden frames have removable mats that create good texture juxtaposition.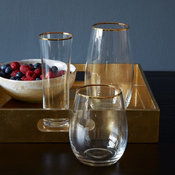 Stemless Glassware Set, Gold Rimmed
$32.00
I love the simplicity of these stemless glasses, but the gilt rim adds a special quality.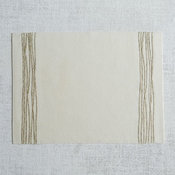 Cord Appliqué Placemat Set, Gold
$24.00
I like how these placemats create a frame around your place setting. They also come in silver for those who prefer the platinum look.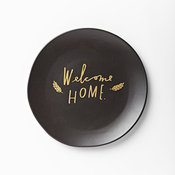 Shanna Murray Salad Plate, Welcome Home
$8.00
Shanna Murray's plates for West Elm are so cute. This one is my favorite.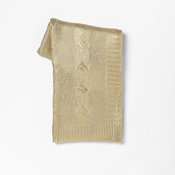 Gilded Cable Throw, Oatmeal/Gold
$89.00
This throw would be a statement piece on any bed, sofa or chair.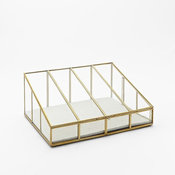 $69.00
This is a beautiful case for showing off jewelry or treasured objects.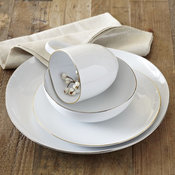 Organic Shaped Dinnerware, Metallic Rimmed, Sets of 4
$24.00
This is the perfect classic-with-a-twist dinnerware set.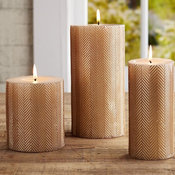 Gold Herringbone Pillar Candle
$16.50
I love the gold herringbone pattern on these candles.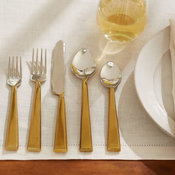 Caroline Flatware, 5-Piece Place Setting, Gold
This is good combo of stainless steel and gold for those who cannot commit to a full gold flatware set.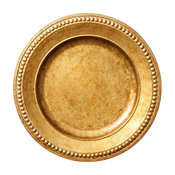 $12.50
These gold chargers add pizzazz to any place setting for a dinner party.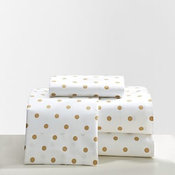 The Emily & Meritt Metallic Dottie Sheet Set, Full
These adorable metallic dotted sheets are part of the PBteen line, but I think they'd be great in a guest room — for guests of all ages..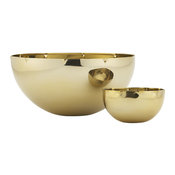 $4.95
These bowls make a statement when serving salad or pasta.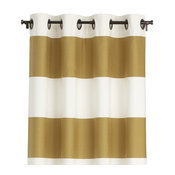 Alston Ivory/Gold 50"x84" Curtain Panel
I love the wide gold and white stripes of this curtain.
$36.00
Small gold details go a long way. These swan measuring cups look much more expensive than they are. Plus, they are cute when kept out on your kitchen counter.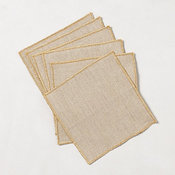 Spangled Border Cocktail Napkins, Gold
$38.00
These cocktail napkins are perfect for the holidays, and then later for outdoor summer parties.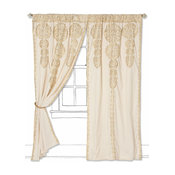 $108.00
I love the Moroccan vibe of these curtains.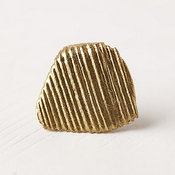 Metallic Driftwood Knob, Gold
$12.00
These gold driftwood knobs are a chic take on the nautical look.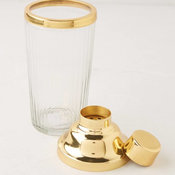 $30.00
This cocktail shaker is the perfect complement to any bar.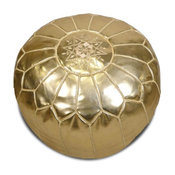 Moroccan Pouf, Metallic Gold
$325.00
This metallic poof will certainly make a statement in your living room. I love how unabashedly shiny it is.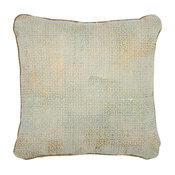 Sabina Fay Braxton Chinese Box Print Pillow
$195.00
I like the subtly luxe quality of this pillow.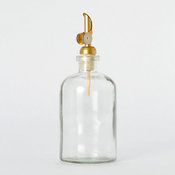 Recycled Glass Oil Dispenser
$30.00
This may be chicest way to dispense EVOO (aka extra virgin olive oil).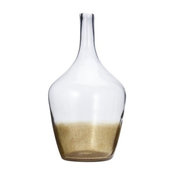 Threshold Demijohn Vase, Clear/Gold Fleck
$44.99
When I saw this vase, I was shocked that it's from Target and under $50. What a great deal!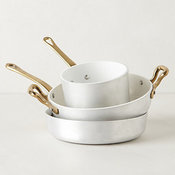 $48.00
This could be the most beautiful cookware. Ever.Next: A Glimmer of Gold Leaf Will Make Your Room Shine