Guest Picks: 20 Wood and Metallic Accessories for the Home
Just in time for 2014, here are some glamorous wood and metallic elements that you can add to your interior. From shining side tables to gleaming picture frames, these furnishings and accessories will make your home glow in the new year.
— Jeanine from AphroChic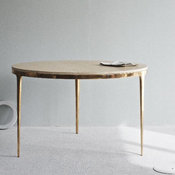 This bronze table is the perfect mesh of natural and metallic materials.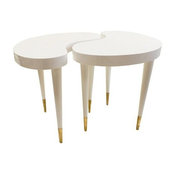 Oly Studio Twin Side Tables
I'm loving those gold-dipped toes!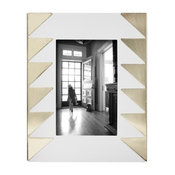 Nate Berkus Chevron Photo Frame, White/Gold
$12.99
A wood finish with a nice metallic chevron detail is absolutely glam.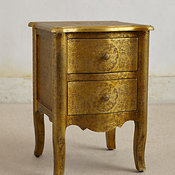 Hand-Embossed Nightstand, Brown
$278.00
Wood and metal finishing come together to create this stunning nightstand. It's a perfect statement piece for the bedroom.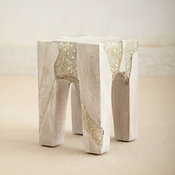 $998.00
Teak and resin come together to create this stunning glittery look.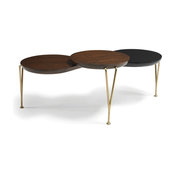 $2,385.00
A walnut top with brass base is a beautiful combination.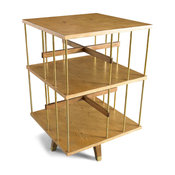 $1,350.00
French oak and vintage brass come together in this classic table design.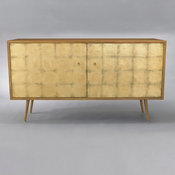 Franklin Media Cabinet - Gold Leaf
$2,685.00
I love this modern gold-leaf media cabinet.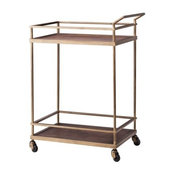 Threshold Wood and Brass Finish Bar Cart
$129.99
Every home needs a fabulous wood and brass bar cart.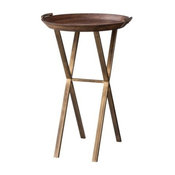 Threshold Wood and Brass Finish X-Base Accent Table
$69.99
A wood and brass accent table is sure to add a nice glow in the living room.
Arteriors Wyndham Stool, Barstool
$600.00
These bar stools are sculptural works of art.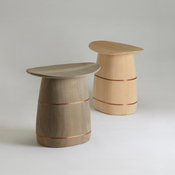 This gorgeous Japanese stool is infused with copper wire — a beautifully distinct detail.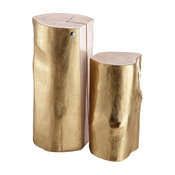 Logglove Side Tables, Golden Leather Finish, Set of 2
This wood side table has a beautiful golden exterior.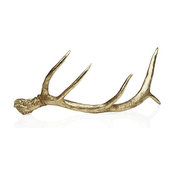 $44.95
Add a rustic touch with a deer antler painted a golden hue.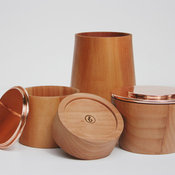 New Collection Containers Family
Wood and copper containers will keep things stored in style.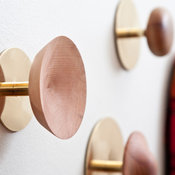 New Collection Racks Family
Even coat hooks can be glamorous in a metallic and wood combination.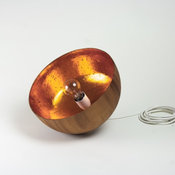 EUR 125.00
This wood and copper pendant adds just the perfect amount of ambience to any room.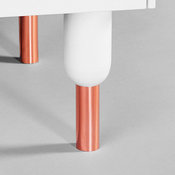 Captains Furniture Legs, Super White/Copper
$29.89
Add some new legs to your own furniture in painted white wood and copper.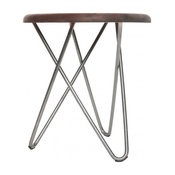 Delta Stool, Stainless Steel Legs
$389.00
This stool is a stunner with its curvy silver legs.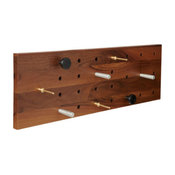 Timberly Coat and Hall Rack
I love this unique peg coat rack with brass details.Next: Knotty and Nice: Highly Textured Wood Has a Modern Revival