Guest Picks: Bring Wood Textures Inside This Winter
I am craving the natural textures of woodgrain and wood bark this winter. They feel so cozy! I'm a neutral gal, so I find these textures perfect for adding depth and layers without adding too much color. Here are a few fun and functional items to add natural wood textures to your home.
— Donna from A Perfect Gray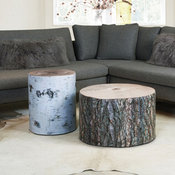 Krone Hanssen Wood Stubbe Poufs
$260.00
These stools/side tables are made of recycled fabric and printed with a photo of wood. They're so clever.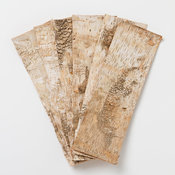 $10.00
Wrap a birch bark strip around any container or vase for an instant woodsy feel.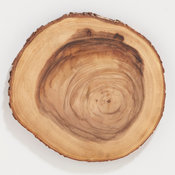 $19.99
These wooden chargers have my heart right now. The bark edges offer such great texture. I can just imagine a set of these under mix-and-match china pieces.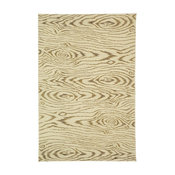 I love this silk and wool handwoven rug. It's a great way to add pattern while still keeping a room neutral.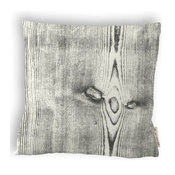 $28.00
I'm totally crazy for this pillow with a printed image of wood grain. It's fun and funky.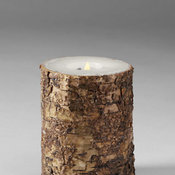 $24.50
These pillar candles offer up some chunky birch bark goodness.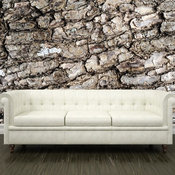 Tree Bark Texture Wall Mural
$129.00
"Wood" you go crazy and wallpaper a whole wall? I'm not really sure I could do it, but it's fun to think about a bark wall mural.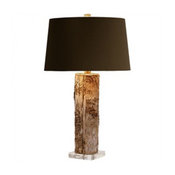 $375.00
This is a cool wood and bark lamp. I like how the clear acrylic base contrasts nicely with the wood, adding an edgy and modern feel.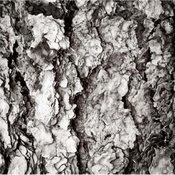 CBark Decor Fine Art Print by Bree Madden
$25.00
I adore this beautiful black and white photo of tree bark. It's a great way to add a little texture without going crazy.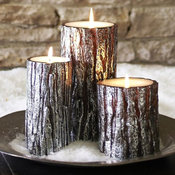 Metallic Bark Pillar Candles
$12.50
Silvery metallic with the rough texture of bark — it doesn't get much better than this set of pillar candles.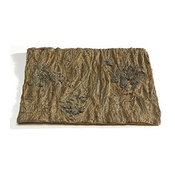 $28.00
Have a little fun with this faux bark welcome mat. It tells all your guests that you're sophisticated but still have a sense of humor.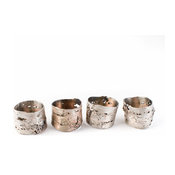 $58.00
Napkin rings cast from wood and made from bronze with a silver overlay are the best. They're delicate and textured — what a combination.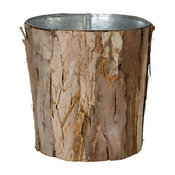 $12.00
A bark-wrapped zinc pot filled with fresh greenery would look great on a holiday table.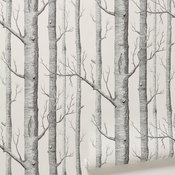 $198.00
Anthropologie's Woods wallpaper is a great way to surround yourself with that outdoor feel. You could do just one wall or an entire powder room.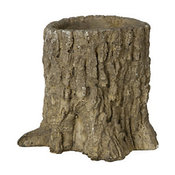 $18.00
I adore this cast stone pot resembling a tree trunk. It's just the kind of unique piece that I love to display on a console or tabletop.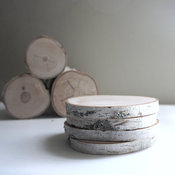 Natural White Birch Wood Coasters by Urban + Forest
These birch bark coasters are fun and functional. You could also use them under pillar candles.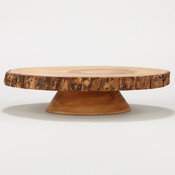 $29.99
Elevate your main dish or dessert with this terrific little pedestal for your holiday table.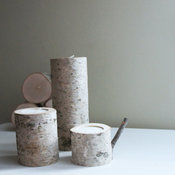 Natural White Birch Wood Candleholders by Urban + Forest
$28.00
A set of three tea light holders made from real birch limbs would be a great natural touch for your decor.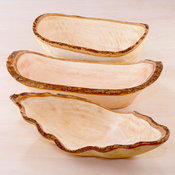 $19.99
I like the organic feel of these free-form wooden bowls. I'd use them around the house to display holiday greenery.Next: Woodland Friends Roam Through Decor