Guest Picks: Chinoiserie Chic Holiday Gifts
Here you will find a wonderful collection of my picks for gifts for the chinoiserie lover in your life. Each would be a welcome addition to their homes.
— Beth from Chinoiserie Chic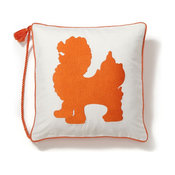 Embroidered Dog Tassel Pillow Cover
$44.00
These foo dog pillow covers are absolutely fantastic and come at a great price.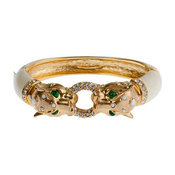 Enameled Foo Dog Bracelet
$98.00
Jewelry can also be used to decorate the home. This foo dog bracelet would look great sitting on a dresser or bedside table when not being worn.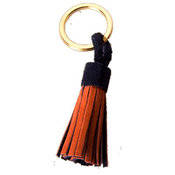 $16.00
This very chic suede key ring comes in a favorite chinoiserie color combination: navy and orange.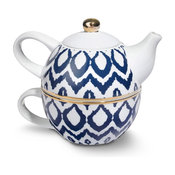 $38.00
I love mixing ikat and chinoiserie. A gold-rimmed navy and white ikat teacup and pot in one is a lovely idea for the tea lover in your life.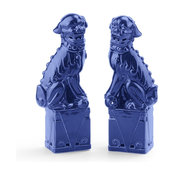 $58.00
Royal blue is a great color idea for this iconic chinoiserie pair.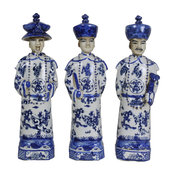 $110.00
This vintage-inspired set of three Chinese emperors in blue and white would be stunning on the mantel of a chinoiserie lover's house.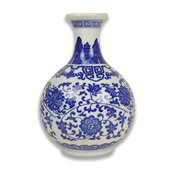 Blue and White Greek Key Vase
$28.00
A lovely little blue and white Chinese vase with a Greek key border is a great gift for the collector of blue and white Chinese porcelain.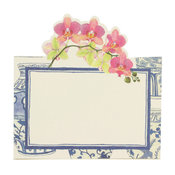 $7.95
Is there a chinoiserie lover in your life who loves to set a beautiful table? These place cards with ginger jars and orchids would be a perfect gift.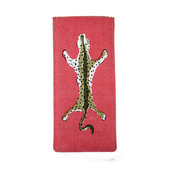 Leopard Glasses Case, Pink
$25.00
Dana Gibson's pink glasses case with leopard is on my wish list.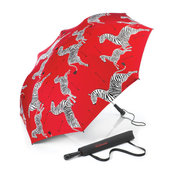 Scalamandre Zebra Umbrella
$98.00
Also on my wish list for the umbrella stand in my entryway is this umbrella in Scalamandre's iconic zebra design.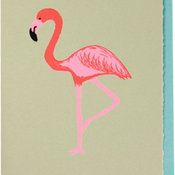 $16.00
These flamingo cards are a chic choice for the lover of Palm Beach chinoiserie.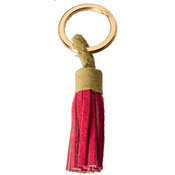 Tassel Key Chain, Green/Pink Suede
$16.00
A pink and green suede key ring is very Palm Beach.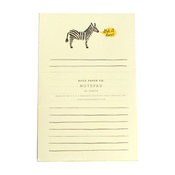 $8.00
I am a big list-maker, and I would love to receive this zebra notepad for my desk.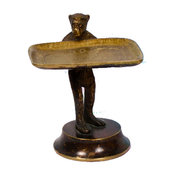 $50.00
A brass monkey with a tray is a prefect perch for jewelry, soap or business cards.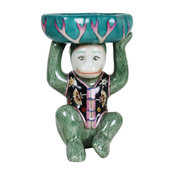 Sitting Monkey With Leaf Tray
$60.00
This porcelain monkey would be a great gift for the chinoiserie fan. It's perfect for the desk when stacked with business cards or for the powder room when holding soap.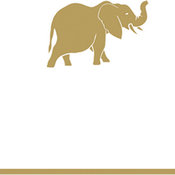 Gold Elephant Place Cards
$7.95
I would love these gold elephant place cards myself.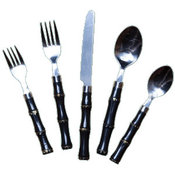 Flatware, Lacquer Black Bamboo
$8.50
Bamboo flatware is a chinoiserie classic, and it is a great gift idea.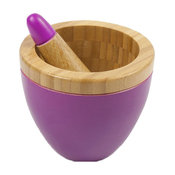 Bamboo Mortar & Pestle, Magenta
$38.00
Add function and chinoiserie to your friends' kitchens with this bamboo and magenta mortar and pestle set.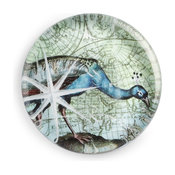 $6.00
This blue peacock paperweight is a great stocking stuffer.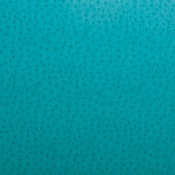 Ostrich Placemat, Turquoise
$14.00
A set of turquoise ostrich placemats would be a fabulous gift for the chinoiserie fan.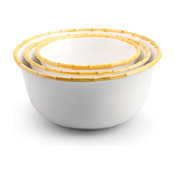 $58.00
A set of three bamboo nesting bowls is a useful and chic gift.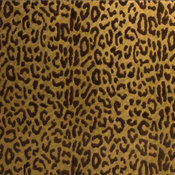 Felt-Backed Zanzibar Placemat
$9.50
I love combining leopard and chinoiserie, so I think a set of these placemats would make a super gift.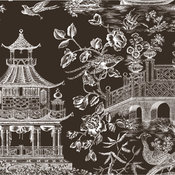 Bronze Chinoiserie Toile Mouse Pad
$7.50
A brown chinoiserie toile mouse pad belongs on a very chic desk.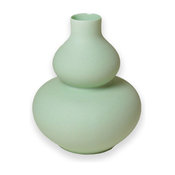 Matte Mint Double Gourd Vase
$20.00
I have predicted that mint is going to be a hot color in 2013. This little mint double gourd vase would be very chic with an orchid stem, and it would make a much-appreciated gift.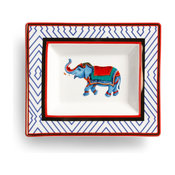 $38.00
I love elephant motifs and would love to receive this great plate.Next: 9 Ultimate Gift Wrapping and Craft Stations