Guest Picks: Casual Coastline
My upcoming summer vacation to Cape Cod inspired this ideabook about the laid-back East Coast vibe. I love the colors, textures and scents of the sea; they remind me of my many trips to Maine as a child. And the yummy lobster rolls are an added bonus!
— Isabelle from Pink Lemonade Design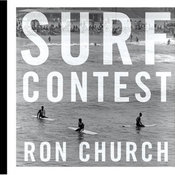 "Surf Contest" by Ron Church
$29.81
A gorgeous book about surfing, one of the greatest beach activities. This would add a glorious, summer beach vibe to any home.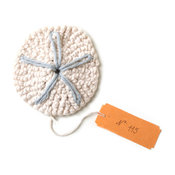 Crocheted Sand Dollar Specimen
$15.00
This lovely crocheted shell reminds me of the sand dollars I collected on the beach as a child. It would also make a sweet hostess gift.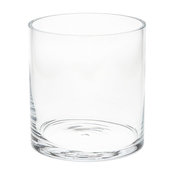 $29.00
I love the idea of picking up shells while taking a stroll on the beach. This vase is the perfect showcase for them, don't you think?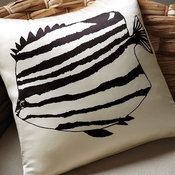 Lourdes Sánchez Zebra Fish Pillow Cover
$24.99
Love this giant fish pillow — isn't it fabulous? Created by a former fashion pattern designer, it can be placed on just about any couch or settee.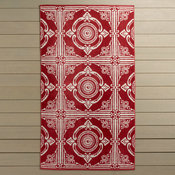 $24.99
A casual, beachy feel is what I'm looking for when selecting a beach towel. This one fits the bill nicely!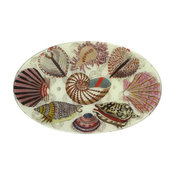 John Derian Decoupage Platter
$220.00
A wonderful piece of art from talented decoupage artist John Derian, this platter would look stunning on any beach house countertop.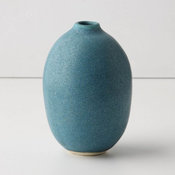 $28.00
This vase reminds me of the blue-gray color of the Atlantic Ocean.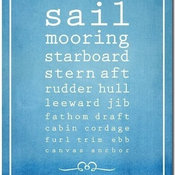 $14.00
I adore the sailing terminology on this lovely print. It would look great in any beach house.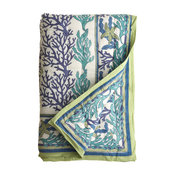 $245.00
What better way to finish the day than comfortably wrapped in this gorgeous, coral-inspired quilt?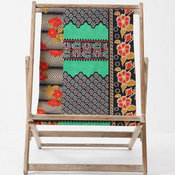 $268.00
I could definitely see myself lounging on the beach in this colorful chair. It would also add some color to any patio, and be perfect for cocktails after a trip to the beach!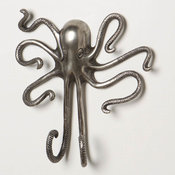 $48.00
A fun way to hold your raincoat or wind breaker.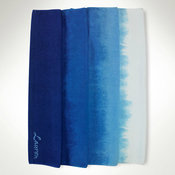 Horizontal Ombré Beach Towel
$15.99
Gorgeous beach towels with an ombré effect add style to your summer outing.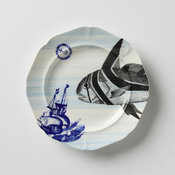 From The Deep Salad Plate
$14.00
Loving this giant sea creature. Add a touch of whimsy to your kitchen in a flash!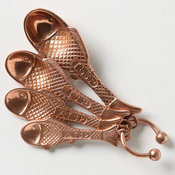 Fish Food Measuring Spoons
$32.00
A fishy way to measure your spices!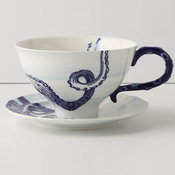 From the Deep Cup & Saucer
$18.00
Let inky tentacles swirl around in your morning coffee.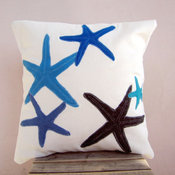 Blue Accent Starfish Pillow
$42.00
Want to add an instant marine vibe to your home? I think this pretty pillow will do the trick!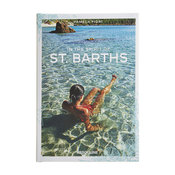 "In the Spirit of St Barths"
$45.00
Beautiful coffee table books like this immediately conjure images of the beach and sea in your own home.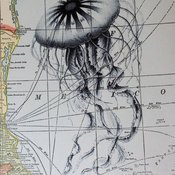 Jellyfish Print on Vintage Map Gulf of Mexico
$15.00
This jellyfish print is on a vintage map of the Gulf of Mexico — definitely a unique piece with lots of character! Next: More guest blogger product picks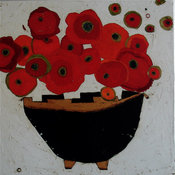 $3,000.00
Karen Tusinski lives and works in the Cape Ann region of Massachusetts and her first passion in her work is color relationships. Her palette is balanced, earthy and vibrant. This painting with bright red poppies would bring a dash of gorgeous color to any beach house.