Guest Picks: Pink & Purple Trend in Girls' Rooms
Pink is a common choice for girls' rooms, but why not spice up the design and pair it with lavender and purple? Believe it or not, the combination can actually create a more sophisticated and layered room. Here are a few top choices for the perfect girls' pink and purple room that's less saccharine.
— Andrika from Nursery Notations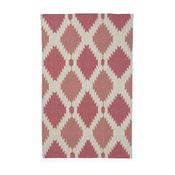 $49.00
This rug is a wonderful anchor for a pink and purple room. The two shades of pink and the sophisticated pattern create an interesting and timeless design.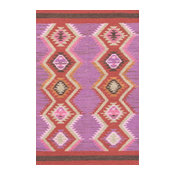 Dash And Albert Rhapsody Wool Woven Rug, 2'X3'
$116.00
Here is a second option with a similar motif. This rug brings in a few more colors and has a beautiful shade of lavender.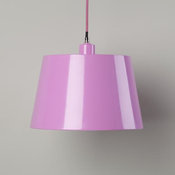 Lavender Rectangle Pendant
$49.00
I'd put one of these on each side of a bed as an alternative to a table lamp.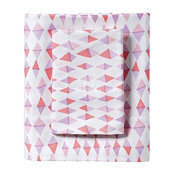 $110.00
I like the playful kite-like design on these pink and purple sheets.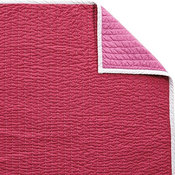 Strawberry/Juice Cabin Quilt
$180.00
I love the thickness and bold, reversible colors with contrasting stitching of the Serena & Lily quilts.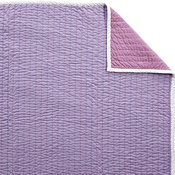 $180.00
These purples have beautiful gray undertones.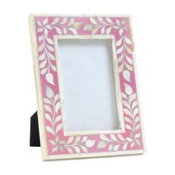 Floral Bone Inlay Picture Frame, Pink/White
$50.00
Every room needs some accessories, so how about this chic and timeless bone frame for the dresser?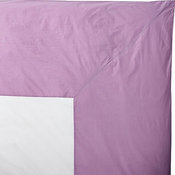 $110.00
The simplicity of this duvet allows you to have some fun with the sheets and decorative pillows.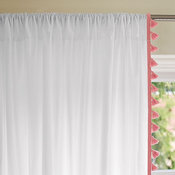 French Tassel Window Panel Punch
$58.00
Window treatments are the finishing touch in a child's room. These whimsical tassels are playful and subtle.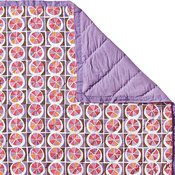 $180.00
The pinwheel punch with the lilac back is a fun, juvenile print on a traditional quilt.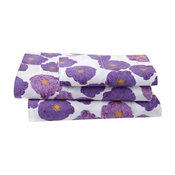 $69.00
This poppy sheet set is an abstract take on a favorite flower. Because it is a bold print, I'd pair it with a white or light pink duvet.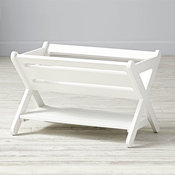 White Good Read Book Caddy
This book caddy is the perfect size to set between two children's chairs or just below a low window.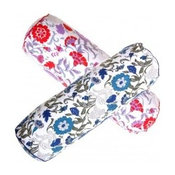 $85.00
Bolsters are one of my favorite kinds of decorative pillows. They rarely loose their shape, and kids think they are fun and whimsical. My son even uses them as "jousting pillows."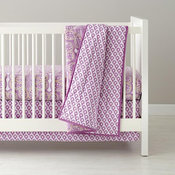 Mosaic Paisley Crib Bedding, Lavender
$24.00
This crib set with a purple boho-chic look comes at a reasonable price.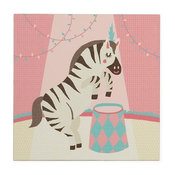 Three Ring Wall Art, Zebra
$69.00
What child doesn't like animals or the circus? The colors in this affordable print are subtle and sweet.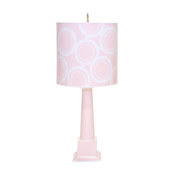 Worlds Away Empire Tole Pink & White Table Lamp
$373.00
A beautiful soft pink lamp will create a subtle accent light in the room.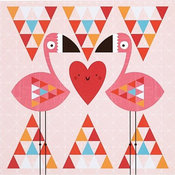 $19.95
This is an affordable graphic take on a classic flamingo print.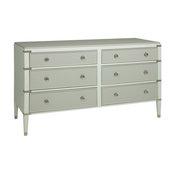 $3,923.00
I like the sleek look of this dresser with its subtle gray contrast on the drawer fronts. It's a timeless piece with modern hints.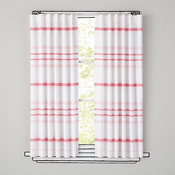 Wide-Ruled Curtain Panels, Pink
$29.00
Candy striped pink curtain panels add just enough pink to a room in need of more layers.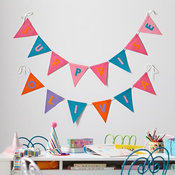 Print Neatly Pennant Garland
$3.95
Decorative garlands are a trend that is here to stay for a while. The colors in this one are a perfect accessory for a purple and pink room.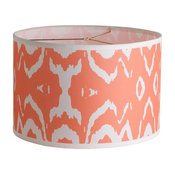 Young House Love Two-Tone Ikat Drum Shade, Coral Pink
$59.00
This is a pretty drum shade in the ever-popular ikat pattern.Next: 8 Pink and Purple Rooms Sans Sugar Shock