Guest Picks: Pink Flamingos
Flamingos are a hot new trend in interior design. They add a classic Palm Beach–chic vibe and pair beautifully with chinoiserie-style decor. Here are my favorite items that will help you incorporate this quirky, tropical look into your home just in time for warmer weather.
— Beth from Chinoiserie Chic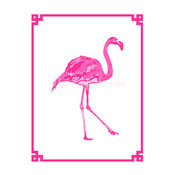 Palm Beach Chic Hot Pink Flamingo Giclee by The Pink Pagoda
$35.00
A hot pink flamingo print is the epitome of Palm Beach chic.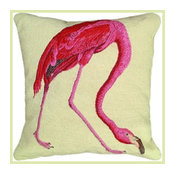 Pink Flamingo Needlepoint Pillow, Audubon
$160.00
This stunning flamingo needlepoint pillow will brighten any sofa, bed or chair.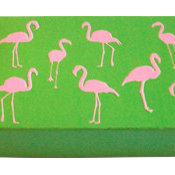 $7.00
Pink and green flamingo matches are too cute for words.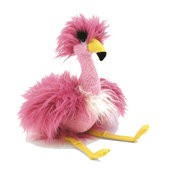 $30.00
Fanella the Flamingo is perfect for the nursery or girl's bedroom, but I want her for myself!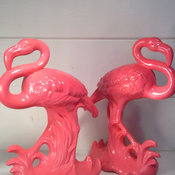 Pink Flamingo Decor by Not The Joneses
$40.00
Ceramic flamingos are so cute for the mantel or bookshelf.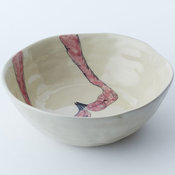 Gemma Orkin Bird Serving Bowl, Flamingo
$39.00
This is a fantastic flamingo serving bowl by artist Gemma Orkin.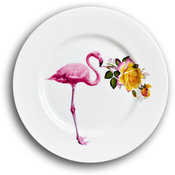 Flamingo and Peace Rose Side Plate
GBP 30.00
Flamingo side plates are a great touch for the summer table.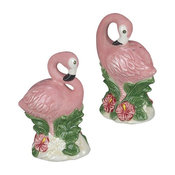 Flamingo Salt and Pepper Shakers
$19.00
Set your table in Palm Beach style with these flamingo salt and pepper shakers.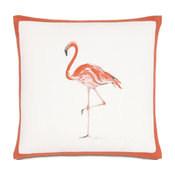 Summer Fun Hand-Painted Pink Flamingo Pillow
$110.00
A hand-painted pink flamingo pillow makes a very elegant addition to your home.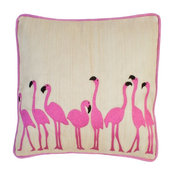 $69.50
A bunch of flamingos grace this darling pillow.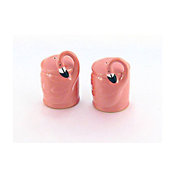 Stylized Pink Flamingo Salt & Pepper
$8.75
This is another very cute pair of flamingo salt and pepper shakers.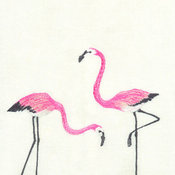 Anali Flamingo Linen Guest Towel Set, Coral
$133.00
Put these elegant embroidered flamingo guest towels in your powder room.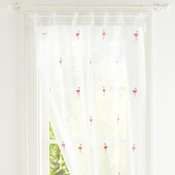 Summer Icon Sheers, Flamingo
$39.00
These cotton organdy sheers embroidered with flamingos are fabulous and so well priced.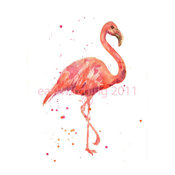 Flamingo Print by Eastwitching
$18.00
This fabulous pink flamingo print was featured in Southern Living Magazine.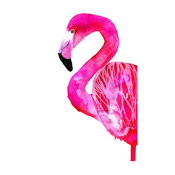 Flamingo by Sofie Rolfsdotter
$55.00
This print is so bold and dramatic and is available in several sizes.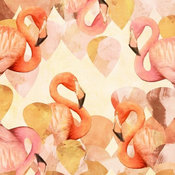 $38.49
This fab flamingo print by artist Nancy Ramirez has great colors.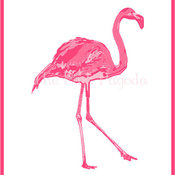 Palm Beach Chic Coral Flamingo by The Pink Pagoda
$35.00
This coral pink giclee with a fretwork border is available with a right- or left-facing flamingo.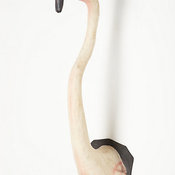 $198.00
A papier-mâché flamingo for your wall is a great alternative to antlers.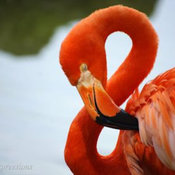 Flamingo Beauty by Lucy's Expressions Photography
$35.00
Here is a beautiful flamingo photograph for framing.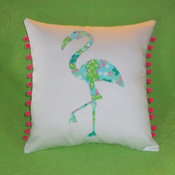 Flamingo Pillow by My Pink and Green Garden
This adorable flamingo pillow uses Lilly Pulitzer fabric for the flamingo and pom-pom trim for decoration.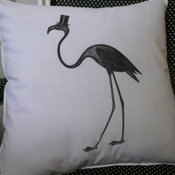 The Debonair Flamingo Pillow Cover by Chateau Three Fork
$19.50
I love this black and white flamingo in a top hat. It's so chic!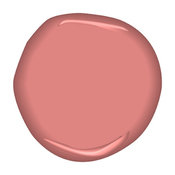 Pink Flamingo CSP-1175 Paint
Benjamin Moore's Pink Flamingo paint is a great shade of pink.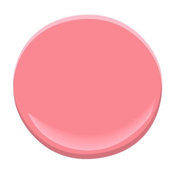 Flamingo's Dream 2002-40 Paint
Benjamin Moore's Flamingo's Dream paint is another good one.