Guest Picks: Cushion Crazy
It's confession time; I'm a cushion addict. I've got a stash of cushions stored away that have been used and loved for years, but that I can't bring myself to get rid of. One of the reasons I love cushions so much is that they're an easy and affordable way to bring color, design and pattern into a room. Carefully selected cushions can bring an interior design scheme together; they can update a room, or start to create a new look in a tired room. There are some gorgeous cushions available. Here are 20 of my current favorites!
— Rachel from Fresh Design Blog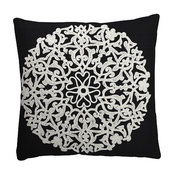 GBP 35.00
I love the design of this cushion, and the white crewel work looks so effective on a black background. It's the perfect cushion for a monotone room scheme.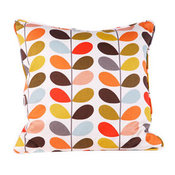 Orla Kiely Multi Stem Print Medium Cushion
GBP 57.00
I adore Orla Keily's designs, and her classic Multi Stem Print is a must-have cushion for a modern home.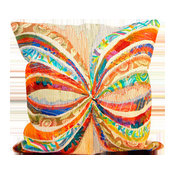 The bright colors of this butterfly cushion are wonderful. It would definitely brighten up my sofa on a dull winter day.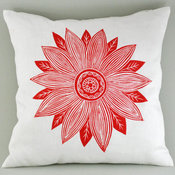 Red Sunburst White Linen Cushion Cover by Kiran Ravilious Block Printed Fabric
$48.00
This is so fresh and appealing! It's unique too, as it was created from a hand-carved and hand-printed design.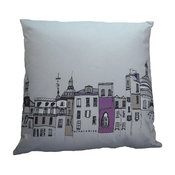 Streets of Paris Grey Cushion
GBP 45.00
I love the way the buildings and architecture of a Parisian street are depicted on this cushion.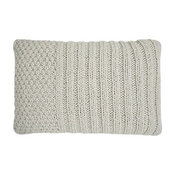 Maple Cream Knitted Cushion
GBP 33.00
I'm hankering after this cushion! I love the on-trend knitted look, and it's the most gloriously soft and cozy cushion — yes, I have stroked it in the store.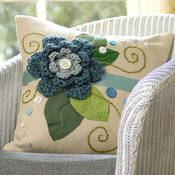 GBP 56.00
This cushion is far too nice to lean against; it's definitely one to have on show!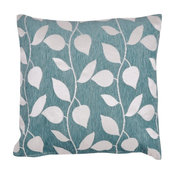 GBP 7.99
I like the fresh teal and white colors of this cushion. It's also amazingly well priced, which is a definite bonus.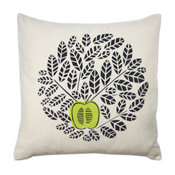 An Apple a Day Cushion, Green
GBP 49.00
With a lovely contemporary design, this cushion is also finished off beautifully on the back.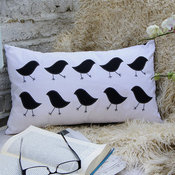 GBP 35.00
The detail on these birds is great. They're hand embroidered and sewn over with dinky white running stitches.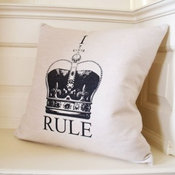 'I Rule' Cream Felt Cushion
GBP 69.00
In case there was any doubt about who's in charge of the cushions in my abode...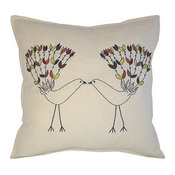 Love Birds Cushion by Barbara Coupe
GBP 45.00
These birds look hand drawn (they're hand embroidered) and have a great vibe to them.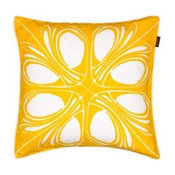 GBP 40.00
This cushion is brilliant for adding a splash of sunny yellow into a room.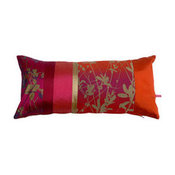 Clarissa Hulse Patchwork Cushion, Fuchsia and Hopsack
GBP 84.00
This is the perfect size cushion to lean your head back on when relaxing on a sofa or bed.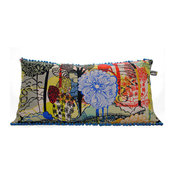 Among the Tree's Cushion by Kitty McCall
GBP 69.00
I love the fact that there's so much going on in this contemporary-style cushion. It's handmade and printed from an original design, and there are so many different layers of images to look at, with the central blue swirly flower drawing the eye in.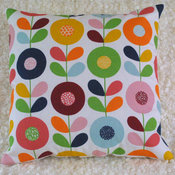 Swedish Flowers Cushion Cover by Thirtyfive Flowers
GBP 14.00
This Swedish fabric cushion is bright and cheery and reminds me of spring.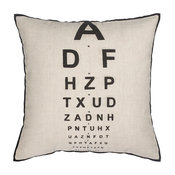 Eyetest Cushion, Black/White
GBP 25.00
It's the quirkiness of this cushion that's an instant appeal to me. Use it on your sofa, and give your eyes a quick test.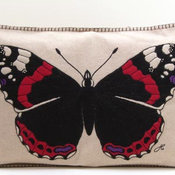 Designer Hand Embroidered Red Admiral Butterfly Cushion
GBP 92.50
I'm a fan of Jan Constantine's designs, and although it's hard to pick out only one cushion, the Red Admiral wins by a whisker.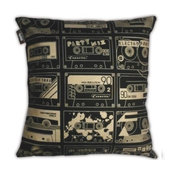 $54.67
This cushion is a great way to pay homage to the humble '80s C-60 mix tape!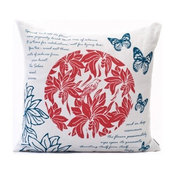 "Bade Sabaa" Cushion, Red & Navy Blue on Cream
GBP 55.00
I'm rather drawn to circular designs, so I love the red pattern in the middle of this cushion. The Persian poem surrounding it is an interesting touch.Next: How To Master the Throw-Pillow Mix