Danyelle Mathews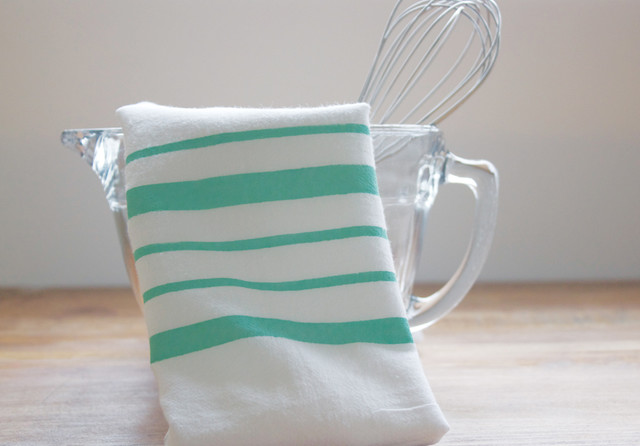 DIY Friday: Painted Dishtowel
What Houzz contributors are saying:

Flour sack towels are great in the kitchen for their functionality, but plain white ones don't add color or personality to the room. That can be changed by mixing some fabric medium with your acrylic paint color of choice. All of a sudden, you've opened up a world of possibilities!

3. Swap one thing from disposable to reusable. You reach for paper towels because they are convenient, right? But reusing cloth towels saves money and space in the landfill — and it's just as easy as using paper once you make it a habit. The key is not to run out, so buy cheap ones by the dozen and stash them everywhere you usually use paper products. You can even wrap your Swiffer-style mop with a small towel and reuse it instead of buying boxes and boxes of disposable pads. And if you don't have a small
laundry basket
in your kitchen yet, add one — it will make life much easier.Other ideas for a simple swap: oilcloth snack packs for plastic sandwich bags; cloth shopping bags for paper; travel mug for paper coffee cup.
What Houzzers are commenting on: