Birdseye Design
Architects & Building Designers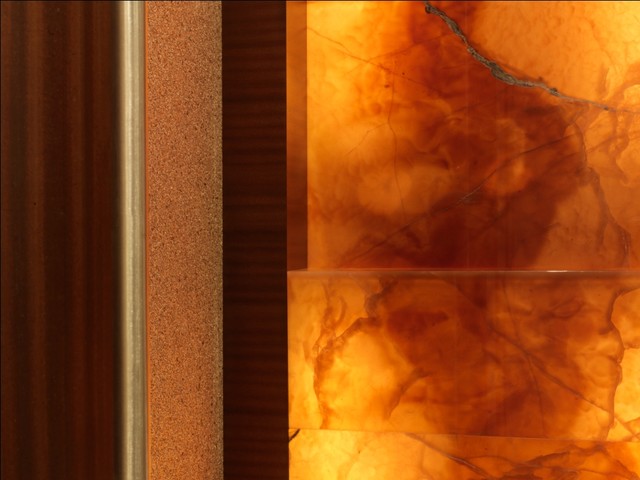 Quaker Bluff Residence
What Houzz contributors are saying:

We start with one of the most well documented projects on Houzz — the Quaker Bluff Residence in Vermont — and a backlit stone wall. The effect is certainly dramatic, but it is not something that can pulled off with any stone. For light to transmit through some stones — marble, for example — the material has to be cut so thin it loses its capacity to support itself.
Onyx
, on the other hand, is ideal for such an application, yielding its unique yellow-orange glow.

Designers have been using backlit onyx for some time to create a high-end contemporary look in commercial applications, especially in the hospitality industry. After seeing it used with
reception
desks in lobbies and incorporated into bathroom sinks and vanities throughout hotels and other commercial spaces, clients have taken note and started to request similar applications in residential projects.
What Houzzers are commenting on: