Visionary Mural Co.
Artists & Artisans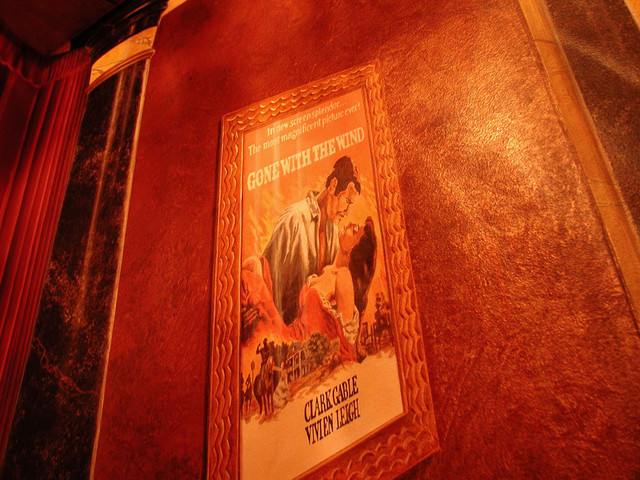 Art Deco Movie Palace Home Theater
Trompe L'oeil Gone With The Wind
movie poster
, column and curtain:
Design concept, trompe l'oeil mural, and faux finishes for movie artifact collection in foyer,
entrance hall
and home movie theater.
Inspired by 1930′s movie palaces and art deco icons like the
Chrysler
building, McKeithan created this home theater featuring faux inlaid black and gold marble, sienna marble, and antique bronze architectural elements. Deco frames accentuate the client's collection of autographed movie posters, photographs, and props. The walls are fauxed in a rich antique gold and red leather finish. The first photo in this series shows before and after shots of the doorway from the hall to the theater. This hallway adjoins the trompe l'oeil mural foyer.
This mural features trompe l'oeil elements painted to appear 3-D like the faux finished architecture of the adjoining hallway and theater. Everything pictured in the mural is actually painted on flat walls but made to appear to recede in space; columns, curtains, reflective marble tile floor, carpeting, doors, framed posters, doors to outside, and a life-sized Oscar statue all are trompe l'oeil.