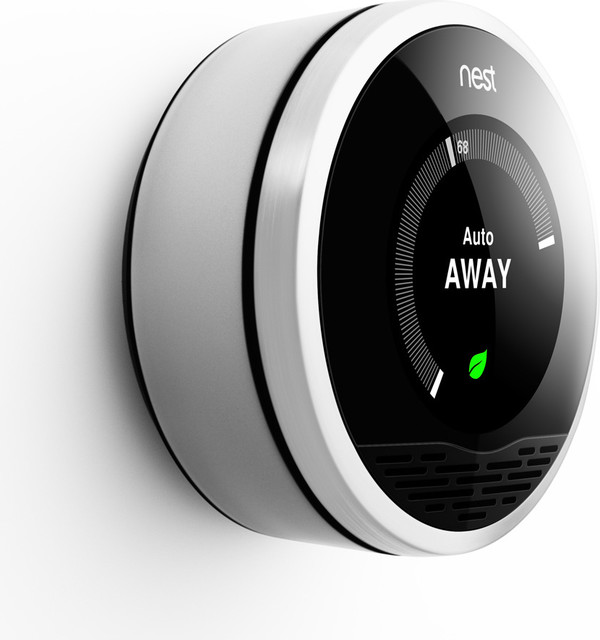 This photo has one question

July 1, 2012
Rocha construction
wrote:
What Houzz contributors are saying:

Smart phone–controlled thermostat. The Nest Learning Thermostat does a lot of neat tricks, and the ability to be controlled from a smart phone is just one of them. The beautiful, futuristic-looking round Nest replaces your old thermostat. But it's not just an
electric
box full of wires. It's a little computer that connects through your home network via Wi-Fi. It downloads its own software updates, for example. So when the company improves the software, your thermostat automatically improves, too. The best thing the Nest does is learn. Here's how it works. You just set the temperature as you normally would, either at the device, on the web or on your phone. The thermostat keeps track of the temperature and humidity conditions that exist when you change the temperature, as well as the time of day and other variables. Over time it learns what you do and when you do it, and starts doing it without you. The thermostat can even tell if someone is in the room. It maintains upper and lower limits (set by your previous actions) for both when people are in the room and when they're not.

8. Make it automatic. Technology can be your friend when it comes to remembering daily habits. Trying to slash energy bills this year? Install a thermostat you can control through the gadget itself or via your smart phone. Want to save money for that designer chair you have your eye on? Have cash automatically deposited into an earmarked savings account. See more phone-controlled tech gadgets
What Houzzers are commenting on:
Product Specifications
Sold By

Category