Mike Dietrich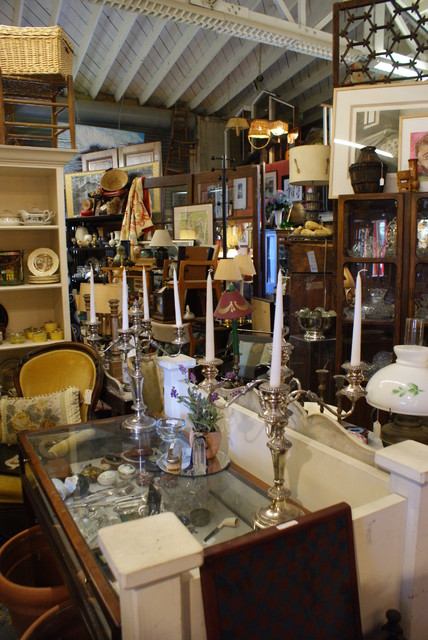 thrill of the hunt - local
Photograph by Mike Dietrich
What Houzz contributors are saying:

Ask for help. If you can't find just the thing you're looking for, don't despair. Most mall staff will happily take note of what you're seeking and will keep an eye open for that item. Their goal is to find exactly what you want and sell it to you.

Assess the source. There are many resources for antiques hunters: antiques malls, stores, flea markets, fairs, even garage sales. In my opinion some are really worthwhile, and some are easy to steer clear of. But how can you tell? For me a quick glance in the window of a store or mall, or a quick drive-by of a fair or garage sale, is usually all I need. A store is going to put its best foot forward, so if what you see in the window doesn't appeal, just keep walking (or driving). If the displays consist mostly of obvious reproductions, or glassware and dishes from the 1960s and '70s, I'm not interested. But if I see something from the 18th or 19th century, and some great ceramics, and a few beautifully framed pictures … I'm hooked.The same criteria work for garage sales, but in their case I don't even have to get out of the car. All I need is a quick glance, and I will pass on most of them. But I've had enough experience to know that sometimes greatness lurks in a driveway.

Sorting the hodgepodge. The history of antique furniture and objects can be quite daunting. This is evidenced by the simple fact that no two books or websites agree about what years the various style periods actually cover, let alone what constitutes a legitimate era in design. But for our purposes, I have distilled things down to basics: the primary historical divisions within which a style of furniture design had its lifespan. We'll focus on the last 400 years, since most of us won't own antiques much older than that. Oh, and one other thing: English, French and American antiques all have different divisions, so we'll focus on English for now and save the rest for later.
What Houzzers are commenting on: