Barbara Pintozzi
Landscape Architects & Designers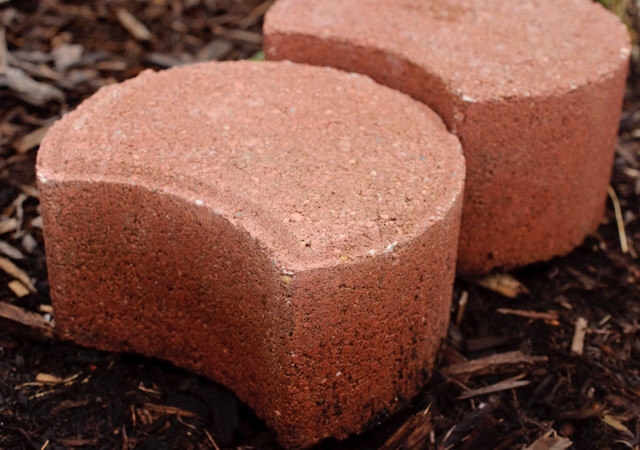 pavers
pavers for edging round garden beds by Barbara Pintozzi
What Houzz contributors are saying:

Edge planting beds with pavers. This shape of paver works best for beds without acute angles. Lay out the exact shape before digging and make sure the bed is as big as your future needs require. This is a fairly permanent installation, and you don't want to have to redo it. To prevent frost heaving:Dig a
trench
2 inches deeper and slightly wider than the paver. Fill the bottom of the trench with 2 inches of sand, place the paver in and fill in the sides with more sand. Place the pavers as close together as possible. Adding a mowing strip will save hours of time spent edging and weeding grass out of beds and provides a finished look.
What Houzzers are commenting on:

Install a
mowing strip
. August is a good time to install a mowing strip around existing beds or beds you may be preparing for fall planting. Pavers make a good edging for keeping grass out and allowing the mower access to eliminate the need for trimming.