Square Design Pty Ltd
Architects & Designers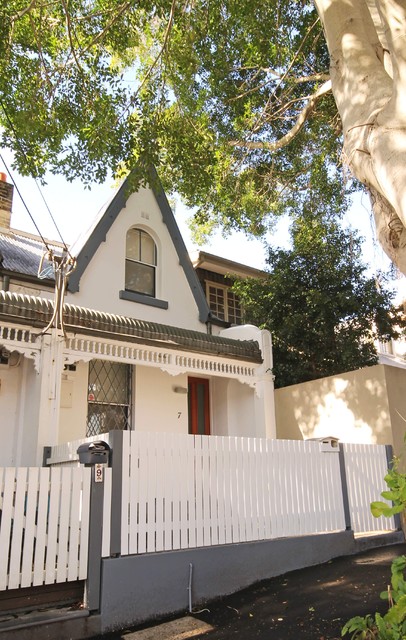 GLEBE TERRACE
This project aimed to maximise the site potential in terms of natural light, percieved space and improved amenity. The existing workers cottage terrace followed a traditional plan common to houses built in this era with separate
small living areas
and the bathroom & laundry space at the rear of the site closing off the back courtyard.
Our design is a complete transformation of the building. By exaggerating the ceiling height and flooding the interior with natural
northern light
through the head of the building, we offset the resticted width of the site and improve the 'sense' of interior space.
The design is simple and minimal, with clean architectural detail and forms. It plays with the materials of recycled hardwood timber & frameless glass on White.
The bathroom & utility spaces were moved to the centre of the building to allow for a new
contemporary kitchen and dining
at the rear of the house flowing onto the external courtyard.
The finished building is now a quality, highly detailed sophisticated space that refects an inner-city lifestyle