r e a c h architects
Architects & Designers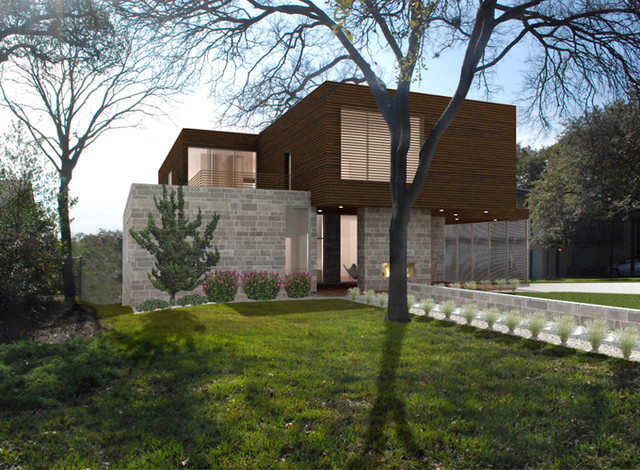 Near Far House
The near and far house is located in an established neighborhood in northwest Austin. The design encourages the use of a series of outdoor spaces that on one side relate to the nearness of the neighborhood, while on the other side provide a view of the downtown skyline.

The design responds to several existing influences on the lot, from the mcmansion envelope to reusing the existing driveway and foundation from the previous home which occupied the site.

The social and more private areas of the home are separated by the two main levels of the house. The lower level anchored to the site through the use of stone, and the upper level, wrapped in a hardwood, extends over the lower volume creating the outdoor living areas.