Vinci | Hamp Architects
Architects & Designers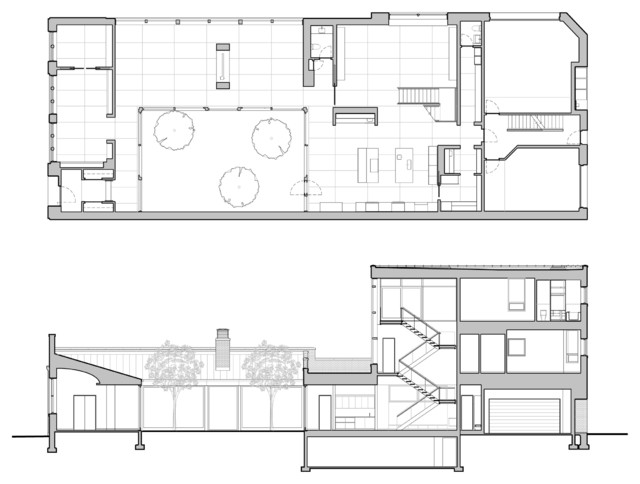 Mid-North Residence
Architecture by Vinci | Hamp Architects, Inc.
Interiors by Stephanie Wohlner Design.
Lighting by Lux Populi.
Construction by Goldberg General Contracting, Inc.
Photos by Eric Hausman.
This photo has 2 questions
What Houzz contributors are saying:

The ground-floor plan and north-south building section help with orientation as we go inside the house. The entry is at the left, as is south; north is to the right. An open living area comprises the area on the west, the top part of the plan. Atop the kitchen, dining room, garages and other spaces on the right are four bedrooms (second floor) and the master suite (third floor) — those floor plans can be found here.

Building sections are typically generated by extruding information from floor plans; this applies to hand drafting as well as to computer drafting and modeling. This section of Vinci | Hamp's Mid-North Residence is "cut" from the plan just below the horizontal midpoint of the rectangular plan, extending from the stair on the far right to the window bay just above the front door at the far left.
What Houzzers are commenting on: