Kenneth/Davis, Inc.
Interior Designers & Decorators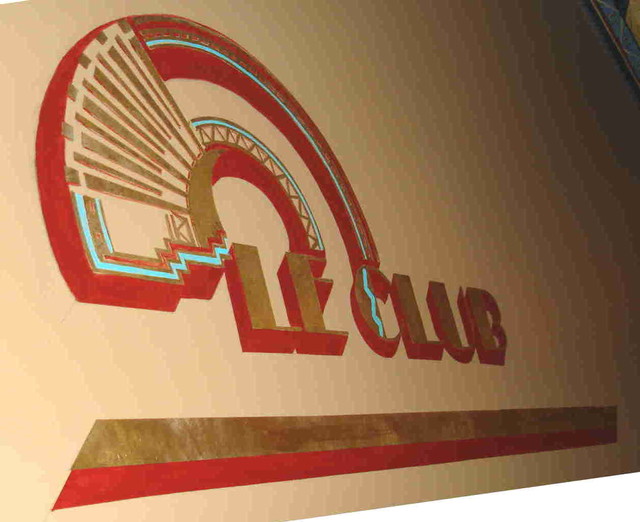 Art Deco lower level
At the entrance to this Art Deco lower level, we commissioned an artist to paint a mural. This mural captures the essence of the space with all of its unique colors. As you enter into the
long hallway
we chose to break it into area by introducing columns which were fauxed to look like marble. At the entrance into the gym our artist painted the doors with the male and female figure excercising. The most dramatic thou was the entrance into the theater which we had our artist paint a faux drapery panel and tufting on the door. The area rugs down the hall are all custom fan shaped in gold and burgundy. We entitled this room "Le Club"
Enjoy! For addtional examples of our work, please view our website, Kennethdavis.net