Jay Sifford Garden Design
Landscape Architects & Designers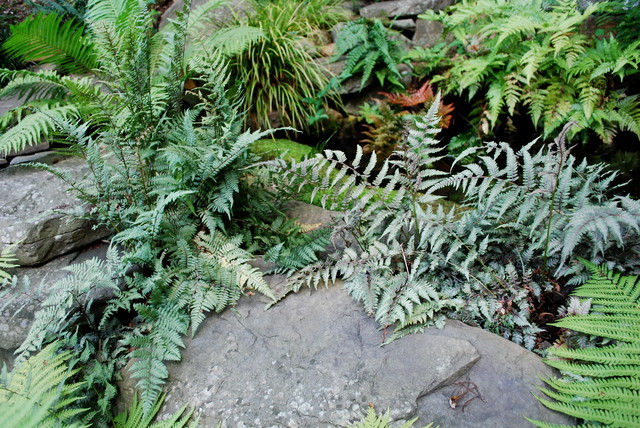 Favorite Plants and Cool Stuff
Photo by Jay Sifford.
What Houzz contributors are saying:

Ferns. Shaded walls are also prime locations for crevice planting. Ferns are well adapted to this type of planting in locations with partial to full shade that are also moist and humid. A wall near a water feature is perfect. Choose a lower-growing fern species, such as Japanese painted fern (Athyrium niponicum var. pictum, zones 3 to 8), Korean rock fern (Polystichum tsus-simense, zones 7 to 9), tassel fern (Polystichum polyblepharum, zones 5 to 8) or Christmas fern (Polystichum acrostichoides, zones 3 to 9).

How to use it. With its compact size, great texture and unique coloration, this fern can be used to bridge the gap between woodland hardscape and planting schemes. I enjoy pairing it with granite boulders, as it creates a useful juxtaposition in the garden. Similarly, it is beautiful creeping over edging and onto a gray gravel path. This fern is also an appropriate accent at the base of a stainless steel sculpture.
What Houzzers are commenting on: