Central Coast Waterproofing
Carpet and Flooring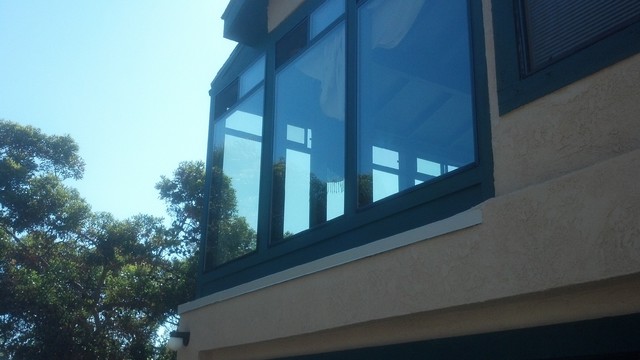 Sun Room Renovation
A condominium in
Pismo Beach
had old dilapidated sunrooms that were poorly constructed in the 1980's. Years of neglect left them in bad shape and they need to be replaced.
Energy Design Builders of
Arroyo Grande
demo'd the old sun-room and redid the glass and enclosed the roof so that the room is free from water intrusion.
To ensure that water can't penetrate the building, Energy Design Homes contracted with
Central Coast
Waterproofing to provide exterior water resistant flooring from Desert Brand, a division of Hill Brothers Chemical Co that specializes in concrete flooring and sealers.
Desert Crete is a tough, fire retardant Class A floor system that can be finished in any number of ways; stamped finishes, stains, even tile can be placed over it.