Meg Padgett
Media and Bloggers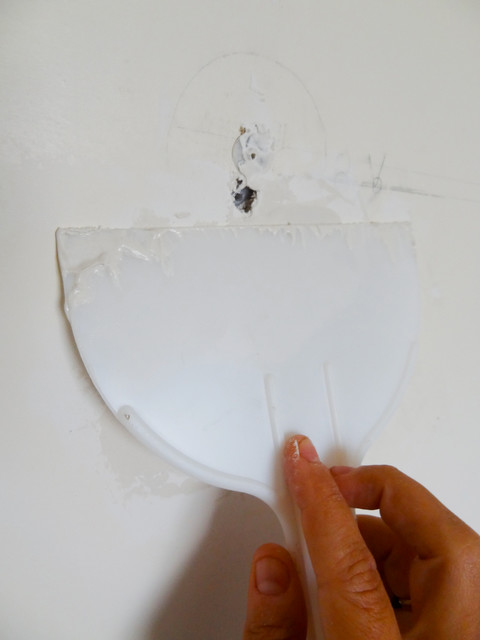 What Houzz contributors are saying:

Apply a thin, even coat of joint compound or spackle to the patched hole by holding the wide putty knife at about a 30-degree angle and pulling it toward you. Feather the spackle or joint compound out from the center to the outside.Let the spackle or joint compound dry fully before proceeding.

Fix a Drywall HoleI'll be the first to admit that underneath every framed photo and piece of art on the walls in my home is a hole of some kind in the drywall. With the knowledge in this ideabook, though, that's all going to change. Quick Fix: How to Patch a Drywall Hole

Toothpaste. Anyone who has ever had to take down thumbtacks from a dorm room with no access to spackle has learned this one — toothpaste does the trick in a jam. Use plain white, let it dry, then sand it down. Another great use for toothpaste is to shine your faucets with it when you spill some in the sink (I picked up that tip from Mrs. Meyers).
What Houzzers are commenting on: