John Whipple - By Any Design ltd.
General Contractors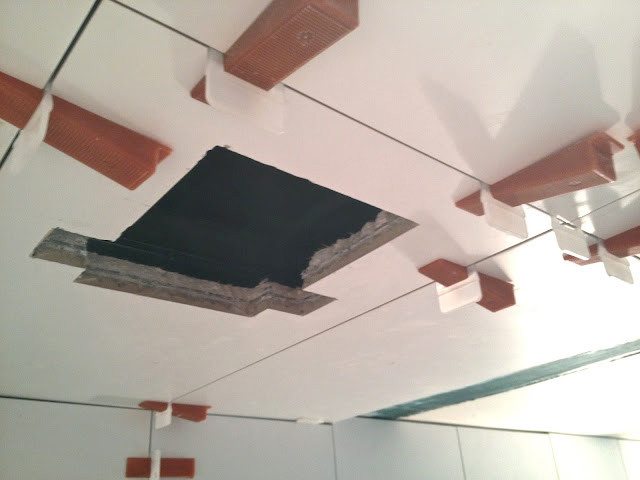 Multiple job sites
Here is a look at a lashing system. These clips hold the tile tight together while the setting material sets up. There are many systems out there and this one by Raymondi is one of the best.

Expect to pay a little more to use a system like this. Currently I'm investigating how much play a system like this has on the install. I have a few concerns over bending tile with these systems so gentle pressure is best. I would advice using a self curing rapid setting thinset with any lashing system or giving the entire assembly enough time to cure before removing the lashing system.

Remember it can take up to two weeks for your setting material or more for the setting materials to cure when a waterproofing system and non-pourus tile is used.
What Houzz contributors are saying:

Use a lashing system to reduce lippage in your tile assembly. This lashing system is made in Italy by Raimondi Tile Levelling Systems. The clips hold the tile tight together while the setting material sets. There are many systems out there, but this one by Raimondi is one of the best.Tip: It can take up to two weeks or more for the setting materials to cure before grouting when a waterproofing system and a nonporous tile are used.More: How to Install Tile Flawlessly
What Houzzers are commenting on: