Janet Paik
Media and Bloggers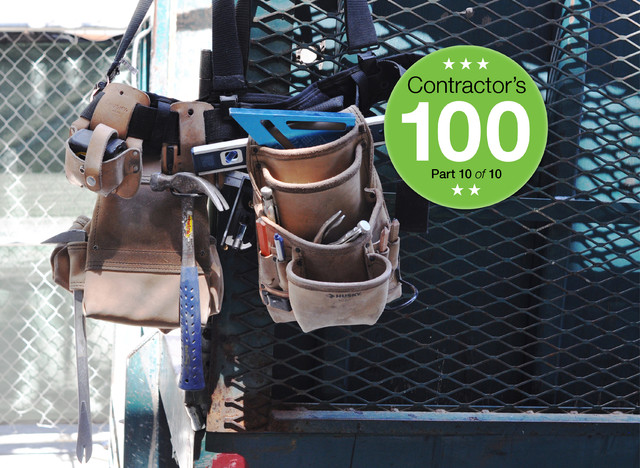 Contractor's 100
Photo: Janet Paik © 2013 Houzz
What Houzz contributors are saying:

1. We want to make you happy, if we can figure out how. There are many details on a project that are not cut and dried, with multiple possible results. One person wants to see the brushstrokes on a painted cabinet, while another considers them a mistake that needs to be corrected. Your top priority might be something most other people don't care about. Sometimes what you think is obvious and clear is anything but. Multiply this by a thousand details and you begin to see why the process of getting to know you and your wishes is a challenge. Bear with us and understand that if we end up doing something that doesn't make you happy, it doesn't necessarily mean we didn't try — and we will keep trying until we get it right.2. We are privy to the details of your life, but we're not that interested. Your friends probably don't spend eight hours a day in your house for three months and climb into a closet full of your clothes (to find the shutoff for the tub). You could argue that your contractor knows you better than your friends. Except for one thing: We are not trying to get to know you personally, except as it pertains to our job. So we may be climbing through your closet, but we have a job to do, so we're not wasting time eavesdropping or checking out your letterman jacket. We'll keep it professional if you do. If you forget to pick up your underwear or empty the ashtray piled high, we'll look the other way.3. We might not really like your idea; we're just saying we do. We've been doing this too long to sweat the small stuff. If it's what you want and it's not dangerous or a terrible investment, we're not going to argue the point. There are too many things to discuss to get bogged down by everything. If we just think it's silly, we'll get to work anyway. After all, it's not our house — you're the one who lives there. If you want our opinion, ask! We'll be happy to share.

10. Ten Things Your Contractor Might Not Tell You. I'll be honest — after writing about 90 things I've learned, I was tapped out. I had to start telling you the things we're not supposed to tell you. This ideabook will help you know what your contractor is really thinking.Get these 10 contractor tipsTell us: What did you learn from your remodel?
What Houzzers are commenting on: