Ruby Rose Studio, LLC
Artists and Artisans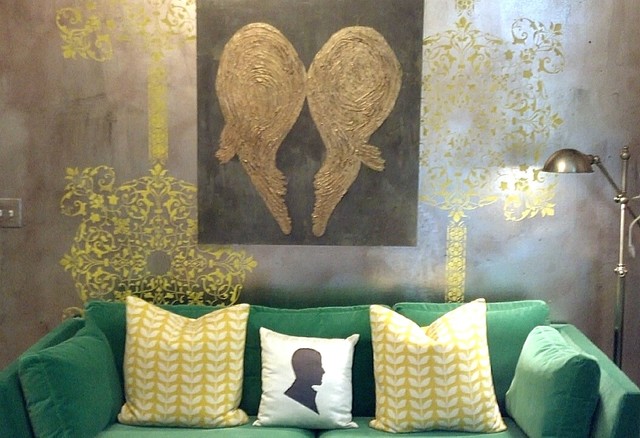 Off-the-Hook Office!
Wall finish by Ruby Rose Studio, LLC. Metallic silver-leafed walls were then stenciled in a bright lemon-yellow all over stripe pattern that we created using three different stencil patterns. We then stained the entire area to add a little drama to the finish giving it depth and dimension. The client finished the room with a gorgeous kelly-green velvet sofa, her favorite black and white artwork, and a commissioned "Angel's Wings" artwork by Ruby Rose Studio.

Off-the-hook, indeed.... who wouldn't want to work from home in an office space like this!