Limitless
Furniture and Accessories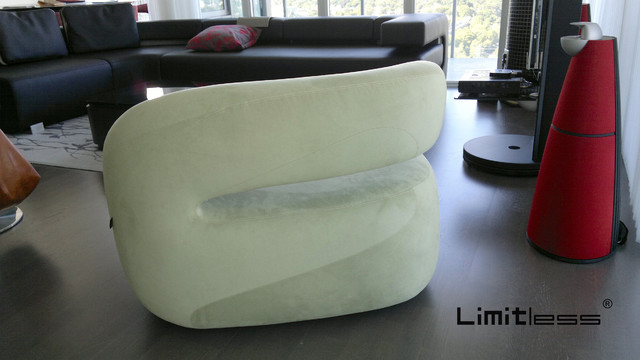 88 Park Lawn-2.jpg
Space and light are the great luxuries of all interiors with clean architectural lines, simple design and beautiful finishes are essential to a feeling of balance and harmony in this living space. Enveloping the space in a close embrace Limitless showcases their dexterity for fashioning bold minimalist multi textured furnishings in the "G" sectional. The" G" has become the quintessential sofa for conversation and warm gatherings. Sleek, clean and sensible the "G" transcends the typical
boxy
sectional with fluidity and a sculptured presence.
The name defines the Sleeping
swan
(SYM-9033) chair's design inspiration. This amazing work of craftsmanship bypasses mass produced contrivance. The chair rotates 180 degrees: and is equipped with a handy automatic return function. Its metal frame, high density foam combination and micro-fiber skin provide a fluid and graceful arc design just like a quiet gentle sleeping swan. With a rhythm of strong and calm elements this chair practices cultivated understatement, defining the Sleeping Swan as truly a piece of art.