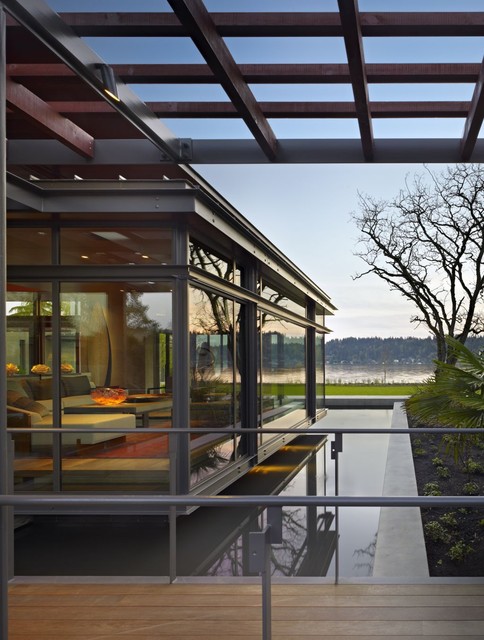 Contemporary Exterior
This photo has 3 questions
What Houzz contributors are saying:

"Beauty is truth's smile when she beholds her own face in a perfect mirror." — Rabindranath TagoreIf you don't have a body of water nearby to create your home's alter ego, try building a reflecting pool. Even a small and partial reflection will change how you see your home.More: Reflecting Pools as Liquid Assets

If your home security doesn't involve gates and fencing, there must be something reassuring about having any visitors cross a drawbridge to your front door. Perhaps this reassurance is built into our genes following our ancestors, who gained a sense of security from being surrounded by water that kept both wild animals and enemies at bay. This wide decked walkway, I suppose, is the closest a home can get to the traditional ideal of a drawbridge in a contemporary setting — though without the ability to raise it at the signs of trouble approaching.
What Houzzers are commenting on: