Sutton Suzuki Architects
Architects & Building Designers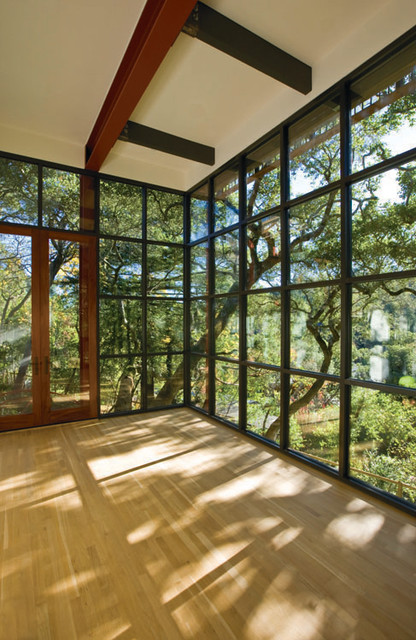 Modern Remodel
This photo has one question
What Houzz contributors are saying:

Find a space. Any space. It doesn't have to be fancy. You don't need New Age music playing in the background or a bucolic cottage in the south of France to find down time and mental clarity. You just need space. Find it, and when you finally have it within your grasp, protect it. And if you really want to disconnect, make sure your sacred space doesn't have Wi-Fi. Houzzers, tell us: Where do you go in your home to disconnect? What does your sacred space look like? More:How to Create a Nest in the HomeBackyard Bliss: Have a Master PlanZen Gardens: Serene Outdoor Spaces

"For those that can have an entirely separate
yoga space
, I would recommend having access to plenty of natural light," agrees San Francisco Bay Area yoga instructor Charu Rachlis. "Ideally you want to face east or north when in the yoga room; both directions are considered auspicious for spiritual practice, not to mention that you might get to watch the sun rising from the space."
What Houzzers are commenting on: