Barbara Pintozzi
Landscape Architects & Designers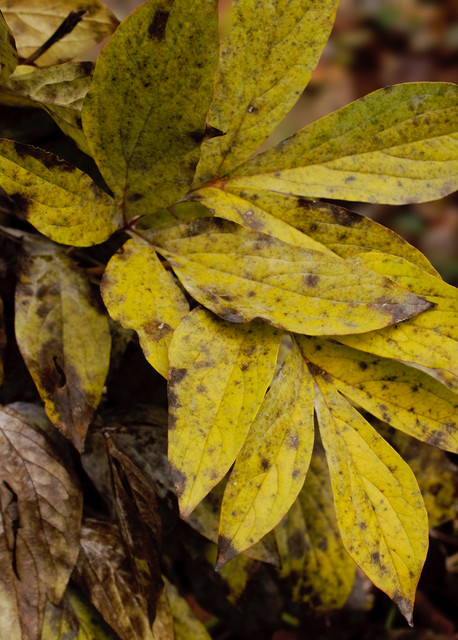 Great Lakes November
Peony
foliage ready to be removed from the garden, by Barbara Pintozzi.
What Houzz contributors are saying:

Fall garden cleanup should be limited to clearing out vegetable gardens and diseased foliage in ornamental gardens. Remove and destroy the foliage of all herbacious
peonies
(Paeonia lactiflora 'Fen Yu Nu', shown here), as it can harbor the Botrytis fungus.