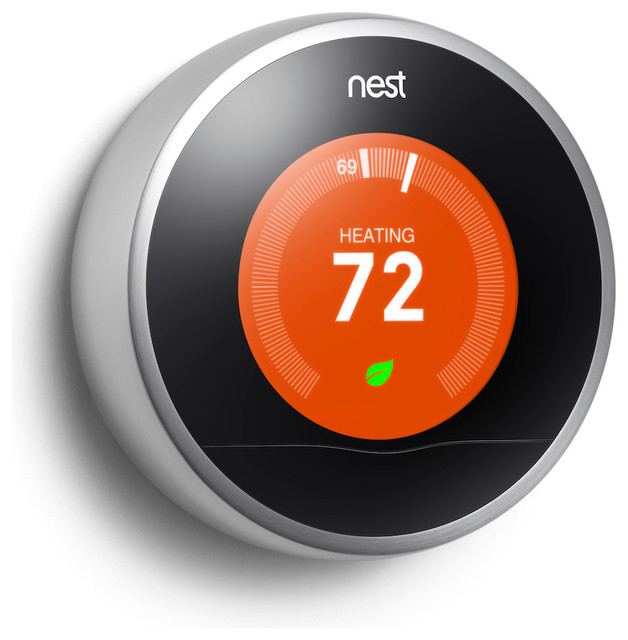 This photo has 3 questions

April 29, 2013
saed hares windows
wrote:
What Houzz contributors are saying:

Clunky, proprietary and complicated home automation solutions will be superseded over the next few years by low-cost, intelligent, easy-to-use and programmable products. Instead of needing custom programming, systems will learn. Instead of using proprietary user interfaces like keypads or special tablets, they'll instead use smart-phone apps and voice commands. They'll use standard connection interfaces, like Wi-Fi and Bluetooth. And instead of an intelligent core commanding dumb appliances from a centralized computer hub, the devices themselves will have all the intelligence they need, thus eliminating the need for a hub. A great first example of the future of all home automation is the Nest thermostat. Nest installs on your wall like any other thermostat (though it looks way cooler) but uses sensors, algorithms, machine learning and cloud computing to figure out what you want. It looks at the time, the temperature, the day of the week and other factors. It notices what time you get up, go to work and come home, what temperature you prefer and when you prefer it. It has smart settings for when you're away. And you can override the automated controls with an app on your phone. If Nest supported voice command, it would be a perfect example of what's coming for the whole future of home automation. One by one, home entertainment systems, washer-dryers, heaters, air conditioners, lights, shades and more will become available with intelligence, true automation, wireless connectivity and
mobile
phone control. The whole home automation scene will evolve from being a specialized pursuit to simply being a capability that comes with the electrically powered stuff you buy for your home.

Get the best per-therm rate on gas. If you have gas heat, you should lock in a rate per therm now, as rates will only go up from here. Stuck in a contract? I find these contracts are not ironclad. The trick is to gather enticing offers from your gas provider's competitors, then call your gas provider to see if it can do better for you.
What Houzzers are commenting on:
The Nest Learning Thermostat
Nest learns what temperatures you like, turns itself down when you're away and can be controlled from your phone or tablet. No more beige box on your wall, no more programming, no more wasting energy. Saving energy is a beautiful thing. —
Nest
Product Specifications
Sold By

Category

Style