EnvironmentalLights.com
Lighting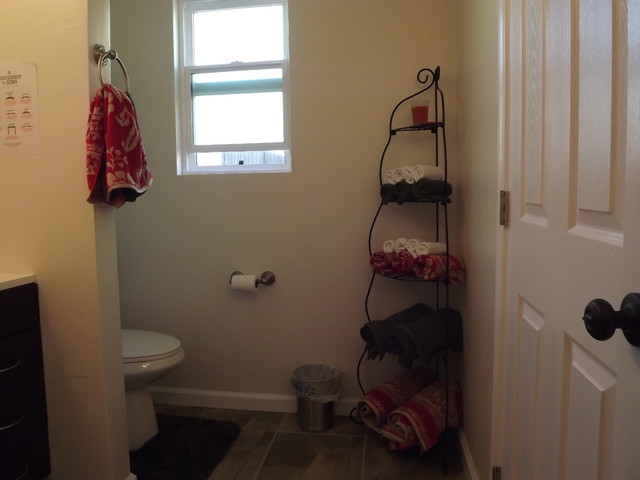 Garage Remodel to Guest House
Featured in picture:
Bathroom remodel
in new guest house.
San Diego garage conversion into a
guest house
. New construction included built in cabinets with LED lighting, office area, two new closets, full bathroom with custom tiling and LED lighting, private entrance with back patio, wet bar, laundry area and family room.
LED Lighting provided by EnvironmentalLights.com
Contracting by Dream Con
Shop for products used:
http://www.environmentallights.com/led-controllers-and-dimmers/led-controllers/14488-rgb1.html

http://www.environmentallights.com/led-rope-and-strip-lights/led-strip-lights/rgb-led-strip-lights/13497-rgbddrf-reel-10.html

http://www.environmentallights.com/led-controllers-and-dimmers/120-volt-ac-electronic-low-voltage-dimmers/13853-mrf2-6elv-120-wh.html

http://www.environmentallights.com/led-controllers-and-dimmers/120-volt-ac-electronic-low-voltage-dimmers/14434-pj-3brl-gwh-i01.html