Countertop Creations
Tile, Stone & Countertops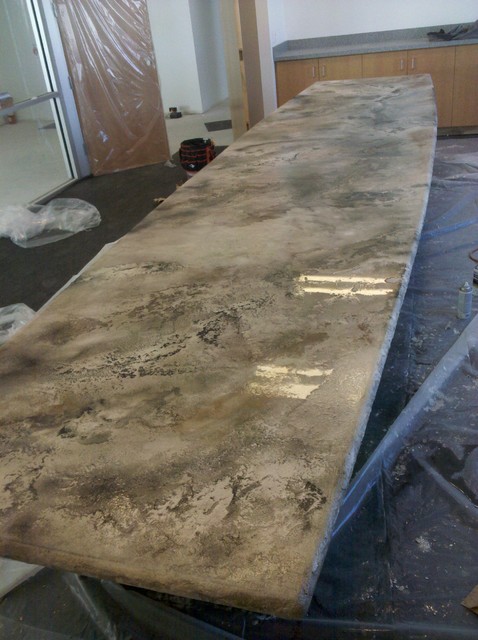 countertops flooring tile and more...
This is a custom concrete overlay for a
conference table
. It is made to look like a marble and if you are shopping for this look and something this size it would cost you around $12,000. If you already have a table, this can be done for less than half!