Macral Design Corp.
Kitchen and Bath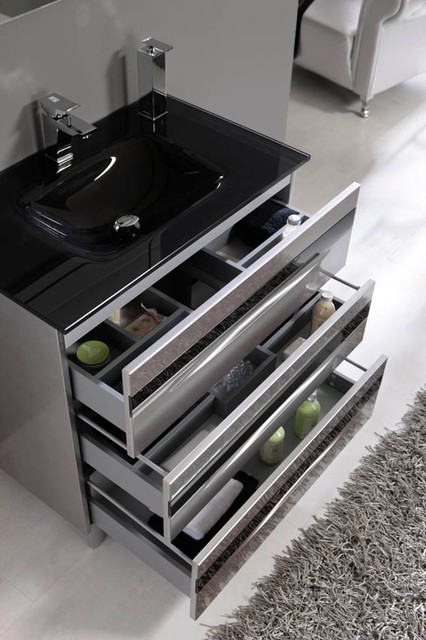 Macral Giocco 31 and 1/2 inches. Bath vanity. Silver-black.
Made in Spain.
Available in stock. Delivery time: 3-5 labor days. Free shipping within USA Continentalk.
Macral Giocco Bathroom Vanity 31 and 1/2 inches. Silver gloss-black handles.
Made in MDF lacquered in glossy silver.
Vernice countertop 31 and 1/2 inches. Optical and tempered glass. Black.
You can purchase it right now online on our Houzz profile:
http://www.houzz.com/photos/users/macraldesigncorp
.
Designed and manufactured in Spain
if you have any question do not hesitate to contact us: contact@macraldesign.com or by phone: 1-305 471 9041