Rawlings Design, Inc.
Architects & Designers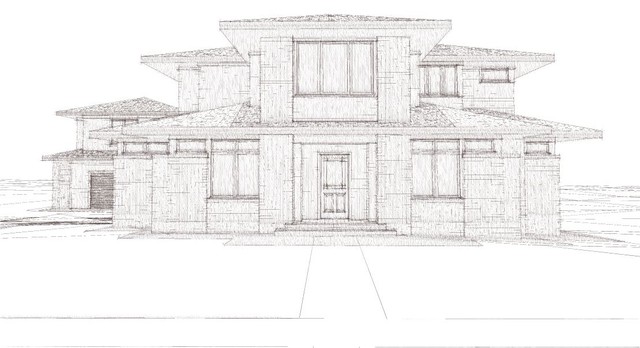 Dean Residence II
Designed by Eric Rawlings, AIA, LEED AP and built by Arlene Dean. This extensive, whole house renovation repurposed 90% of the foundation and floor system of the original building along with 50% of the walls. The renovation completely changed the appearance of the house. The use of the Prairie style generated forms that optimize passive solar, passive ventilation, and natural daylighting. Located in a neighborhood with Craftsman Bungalows from 1910-20, the design used elements and forms familiar to houses in the area and just arranged in a more modern way. This image was generated by the BIM 3D modeling/ drafting program used to design the house.