Designs by Vincenza, Inc.
Interior Designers & Decorators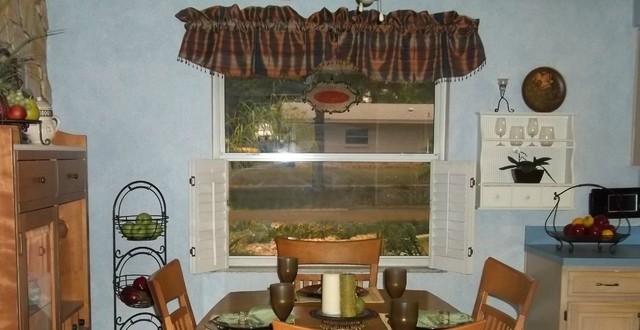 Interior Decorating and Restyling
Designs by Vincenza, Inc.-Blue counters where staying, but owner wanted to cover the old stencil
boarder
, and paint. So, I embraced the blue vibe, painted and used a rag method for a refreshing visual. A new table, hutch and accessories were added to update this older kitchen.
URL

Category

Kitchen

Style

Eclectic

Location

Tampa