Creatively Yours Custom Inc.
Interior Designers & Decorators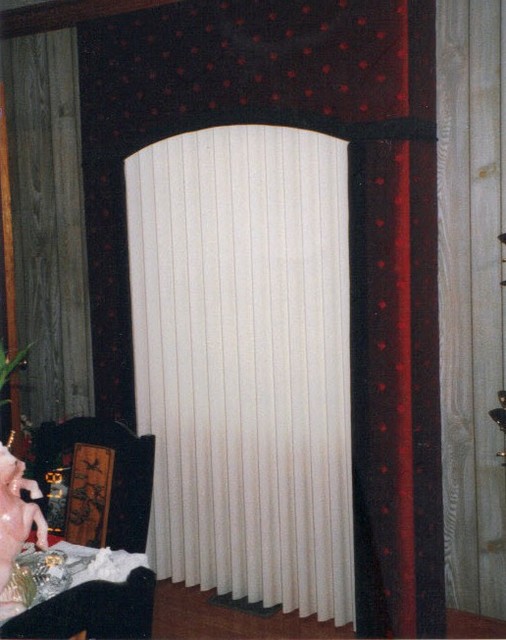 Something Different
This photo shows a slightly different twist for a window treatment in this dining room. It is a sheer vertical framed by a window treatment called a lambrequin. A lambrequin is similar to an upholstered cornice board but the sides drop down to the full length of the window treatment.
URL

Category

Dining Room

Style

Contemporary

Location

Richmond