Paul D'Amico - Period Design
Architects & Designers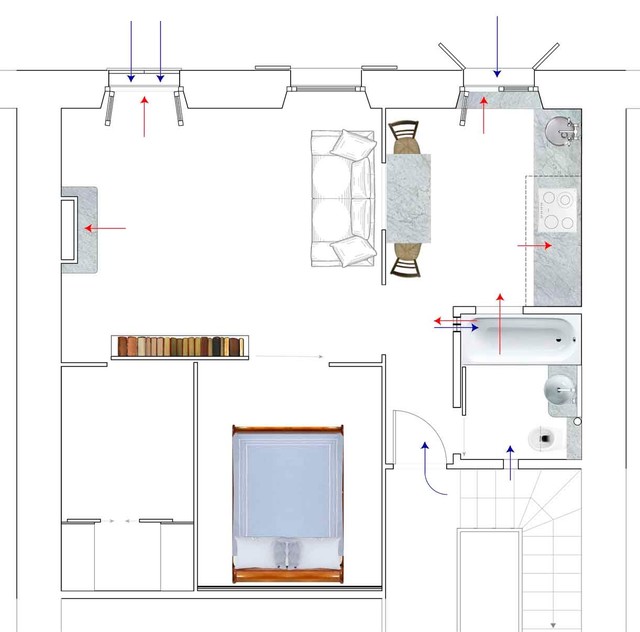 Apartment Renovation - Marseilles
Plan - The flat was stuffy with 2 rooms and a bathroom without windows. The bathroom
stunk of damp and hot baths/showers led to serious condensation problems.

SOLUTIONS to bathroom condensation, mould and smells

1. An opening was cut in the wall separating bathroom and kitchen the shape of a 'meurtrière" as found in bunkers. Two triangular holes were cut out to further increase flow.

2. The existing grid opening to the staircase was unblocked.
The combination of these 2 actions meant that, the moist warm air from the bathroom moved into the kitchen and up the kitchen chimney.
The 'meurtrière' was high enough to insure that a naked body standing in the bath could only be seen from the neck upwards. Moreover one could take a shower with a view through the kitchen window.

3. The only 3 windows on the courtyard could be left open 24 hours March till October. After noon heat, was screened by the shutters acting as a filter to the dry north Mistral wind.

4. The fireplace chimney in the lounge acted as a further exit to warm "stuffy" air.