BuilderElements
Building Supplies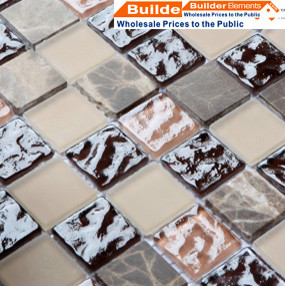 New hot tile, glass mosaic tile, glass tile STG0071
New hot types of glass mosaic tile, glass tile, stone glass tile, stainless steel mosaic tile, stone mosaic tile, hand painted glass tile, colored drawing glass mosaic tile, lush glass tile, magic pattern glass tile, strip effect glass tile, wave glass tile, glossy glass mosaic tile, frosted glass tile are on sale at Factory Direct Wholesale Price.

Only the best quality glass mosaic tile is selected as our tiles, all glass mosaic tiles are perfect
for your bathroom wall & floor, kitchen backsplash remodeling needs.

High quality!
Unbeatable price!
Buy it NOW!!