Wild Chairy
Furniture and Accessories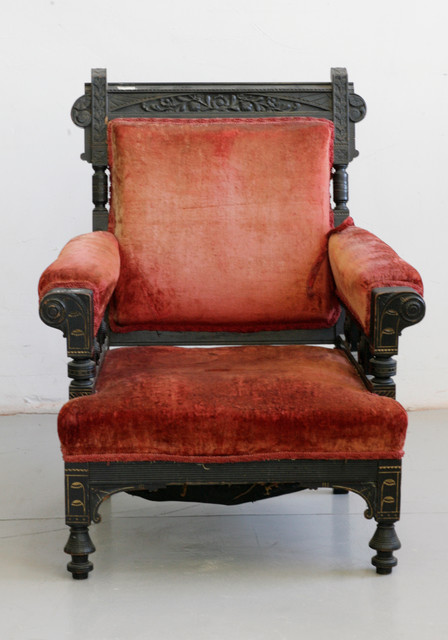 Before and After Chairs
What Houzz contributors are saying:

BEFORE: Mihalik fell in love with this 19th-century Eastlake armchair at an auction. As with Paradise Punch, she knew immediately that she wanted to keep the chair's gorgeous frame exactly as it was. Q. What are three things you'd suggest to someone who wants to reupholster a chair themselves?A. There are a few tricks that you can do to make reupholstering a chair easier if you want to try it yourself. First get a book on upholstery or search online videos for a project similar to yours. Another great tip is to photograph the chair as you take it apart so that you can see how it was originally put together, and you can reference your photos while you work on it. Also, save the original fabric that was on the piece — you can use it as a pattern for your new material.

Cost is not your only potential issue with used upholstery. (Remember our python?) Small rodents love to nest in the upholstery materials found in vintage furniture — especially if those pieces have been stored in barns or garages. I have actually experienced this. A wonderful French-style sofa I rescued and stored turned out to be home to a whole family of cute, but undeniably destructive, mice. If you think infestation might be an issue, put the piece in your garage and use baited mouse traps near it. Hunger will draw the varmints out.
What Houzzers are commenting on: