Cambas Design & Co.
Furniture and Accessories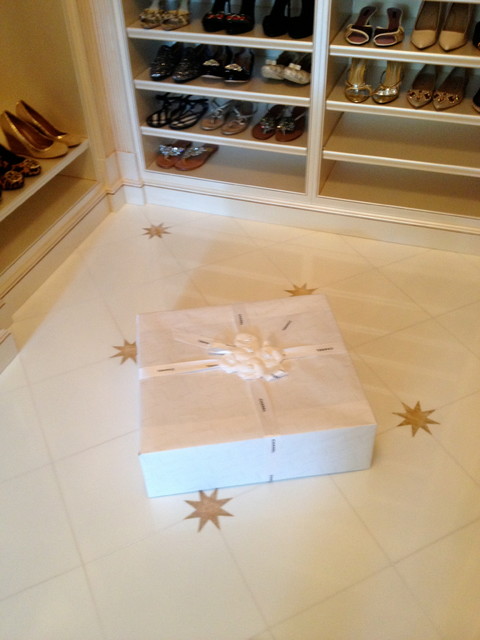 Home Spaces
This most fashionable closet was completely custom designed from the floor to the ceiling. The space is more a boutique for the homeowner & space all her own to go shopping in everyday! Designed by Kasandra Cambas principle at Cambas design & co. no detail was spared from custom blended colors to
custom cut
honey onyx flooring stars to fit the space.