Painting in Partnership, Inc.
Paint & Wall Coverings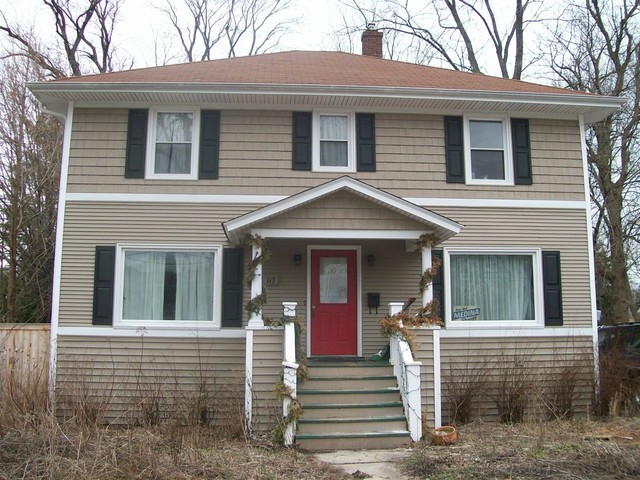 American Four Square Circa 1928
Paint restoration sometimes involves the replacement of rotten wood before any painting can be done. As shown on the picture below, the front porch had deteriorated very substantially. The owners agreed to take that opportunity and redesign the porch to make it more consistent with the period of the house.