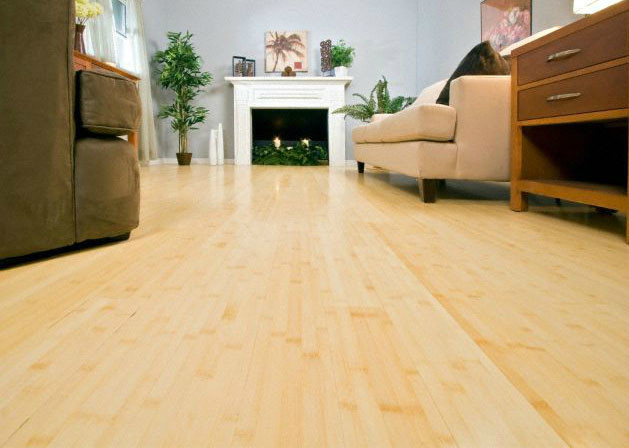 Schon Horizontal Natural Bamboo
Quick Highlights:
- MORNING STAR USES ONLY MATURE BAMBOO (harder)
- Less color variation
- Premium finish
- Glue or Nail Down
- 30 Year Warranty

About Morning Star Bamboo:
By harvesting only "old growth" bamboo, we are able to provide flooring with increased hardness, so it will better withstand the rigors of everyday life in your home. Our factory-applied SEVEN-LAYER TOP COAT FINISH includes two layers of tough, SCRATCH-RESISTANT aluminum oxide.

About Bamboo:
Bamboo floors' popularity has increased over the past few years as people have become more aware of the fragile state of the environment.
Because it is a grass rather than a wood, it grows far more quickly than a tree. The plant's extensive root system continually grows underground and it replenishes itself naturally, as grass does.
New growth, which springs out of the ground and can mature up to 24" in 24 hours and unlike trees, bamboo will regenerate quickly, making it a renewable resource.

Natural: Bamboo in its natural, unstained state.

Think Green.
Be Eco-Conscious.
Morning Star Bamboo Flooring.
Product Specifications
Sold By

Category