NLT Construction.Co.Inc.
Design-Build Firms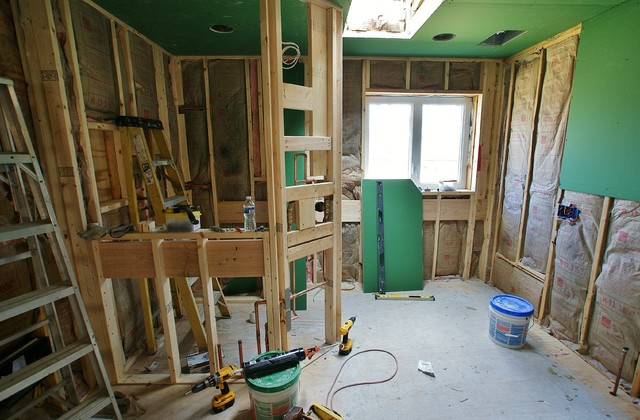 Millman Bathroom
3- During- A second wall was framed in front of the existing for the 2 exterior shower walls to safeguard the pipes from freezing. Solid wood blocking was installed for all of the
grab bars
. The large double window was replaced with a much smaller window.