Laara Copley-Smith Garden & Landscape Design
Landscape Architects & Landscape Designers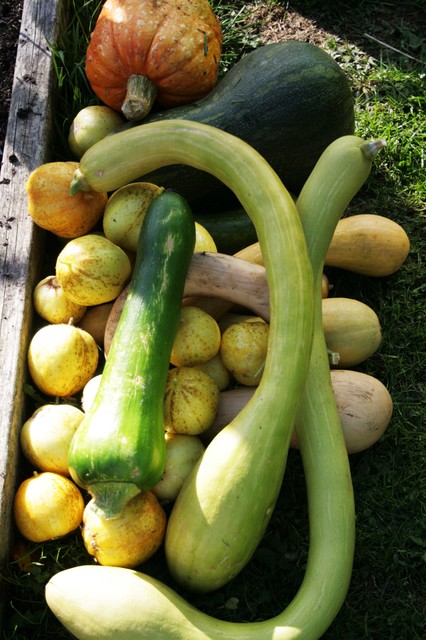 The Kitchen Garden
Globe cucumbers, summer
squash
& squash Tromba of Albenga
What Houzz contributors are saying:

Sow seeds. Get a head start on your summer vegetables and flowers by directly sowing seeds into the garden — it's much less expensive than buying transplants. Vegetables like beets and beans can be sown earlier in the month, but wait until the end of March to sow chard,
collards
, corn, cucumbers, pumpkins, summer squash, black-eyed peas and endive. Flowers like sunflowers, gomphrena, marigold, moon vine, nicotiana and morning glory can be planted this month as well — sow more seeds than you think you might want, as you can always thin them as they sprout if they are too thick. Not all seeds will germinate (sprout).

If you're more experienced, you face a dilemma each year. You want to grow your favorites, but then there are all those other options out there, both in new varieties and unusual offerings. How difficult will it be to add just a couple more plants? About midsummer, when the squash is threatening to take over the garden, you've made enough jam to feed an army, and you've run out of people willing to take your fresh
vegetable
offerings, you realize that you may have overdone it.

Vegetables. Lots of vegetable seeds can be sown: lima beans, snap beans, beets, chard, okra, radishes and summer squash. Wait until late April to sow seeds for
corn
, cucumbers, eggplant and pumpkin.
What Houzzers are commenting on: